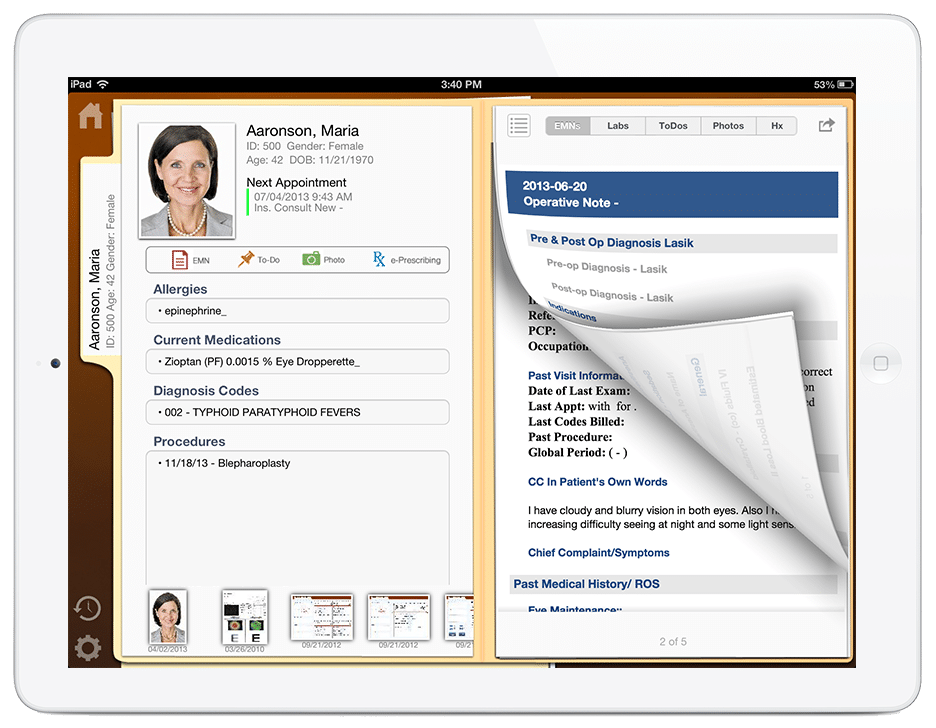 As a leading provider of specialty-specific solutions, Nextech understands that offering thoughtful, thorough care is of paramount importance to today's practicing physician. Nextech's fully-integrated, robust Electronic Medical Record (EMR) software is catered to meet the intricate needs of plastic surgeons, ophthalmologists and dermatologists. By enhancing overall patient care and productivity through customizable, pre-configured templates that are built to match the unique workflows of each physician, Nextech's EMR is designed to reduce the typical pain points often encountered by specialty providers. A Nextech solution will work alongside your practice, not hinder it.
Maximize bill capture while documenting an encounter on a PC or an iPad
Streamline treatment and safeguard against drug interactions with integrated ERx
Optimize documentation with smart stamping, drawing on images, and automatic dictation
Improve treatment plan efficiency with bi-directional lab interfaces
Would You like More Information?