4 MIN READ.
4 Things Nextech Loved About #AAO2022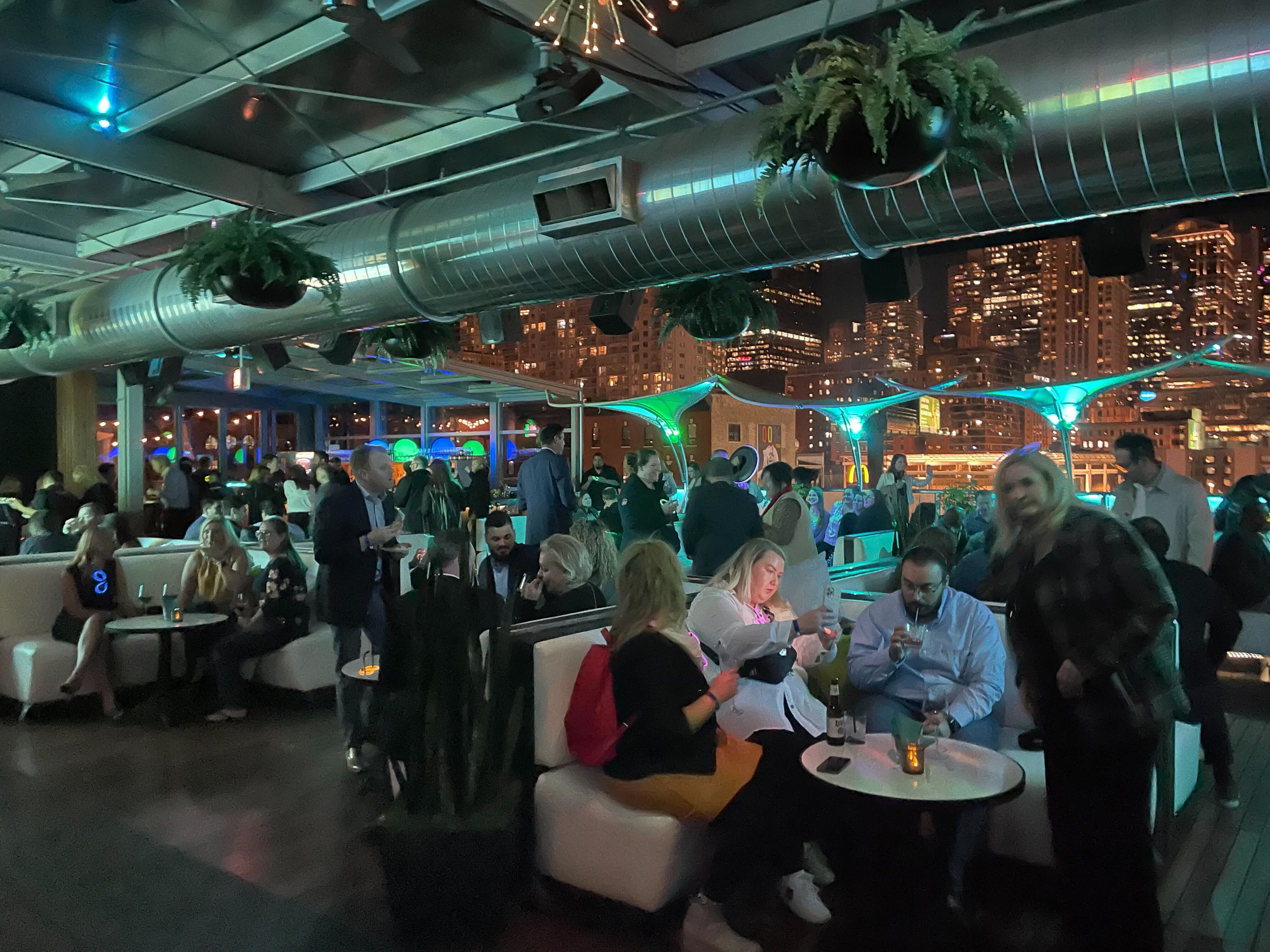 Team Nextech is back from the American Ophthalmology Association conference after three productive days in Chicago, Illinois at McCormick Place for #AAO2022. The saying, "we came, we saw, we conquered," couldn't ring truer.
Here's what Team Nextech has to share about its time in the Windy City for #AAO2022:
#AAO2022 benefited all attendees

From Scott Turow, a bestselling fiction author, giving the 2022 Michael F. Marmor Lecture in Ophthalmology and the Arts lecture titled, "The Doctor's Son: Medicine in My Novels" to Gerritt R.J. Melles, MD giving the 79th Edward Jackson Memorial Lecture titled, "How Would Nature See Our Corneal Triumphs?" — the American Ophthalmology Association focused on offering diverse content for ophthalmologists, healthcare administrators, and clinical staff members alike.
Additionally, #AAO2022 covered hot topic areas such as:
Artificial Intelligence

Gene therapy

Surgical Keratoplasty

Pars plana vitrectomy

Congenital glaucoma

Gonioscopy

Monoclonal antibody treatments

Myopia
Hands-on learning is critical
You already know this, but the best way to learn as a physician is hands-on practice. This year, #AAO2022 featured a hands-on learning opportunity titled, "Learn to Utilize and Integrate a 3D Digital Visualization System in High Volume Surgery Centers." Designed to help physicians understand the benefits and implementation of a digital visualization setup in clinic, this skills lab wasn't the only learning opportunity. In fact, #AAO2022 featured a course titled, "Stop the Bleed," co-sponsored by the American College of Surgeons, that taught three swift actions to prevent death from bleeding.
This cutting-edge technology is moving the needle in the ophthalmology world.
Chicago is a world-class city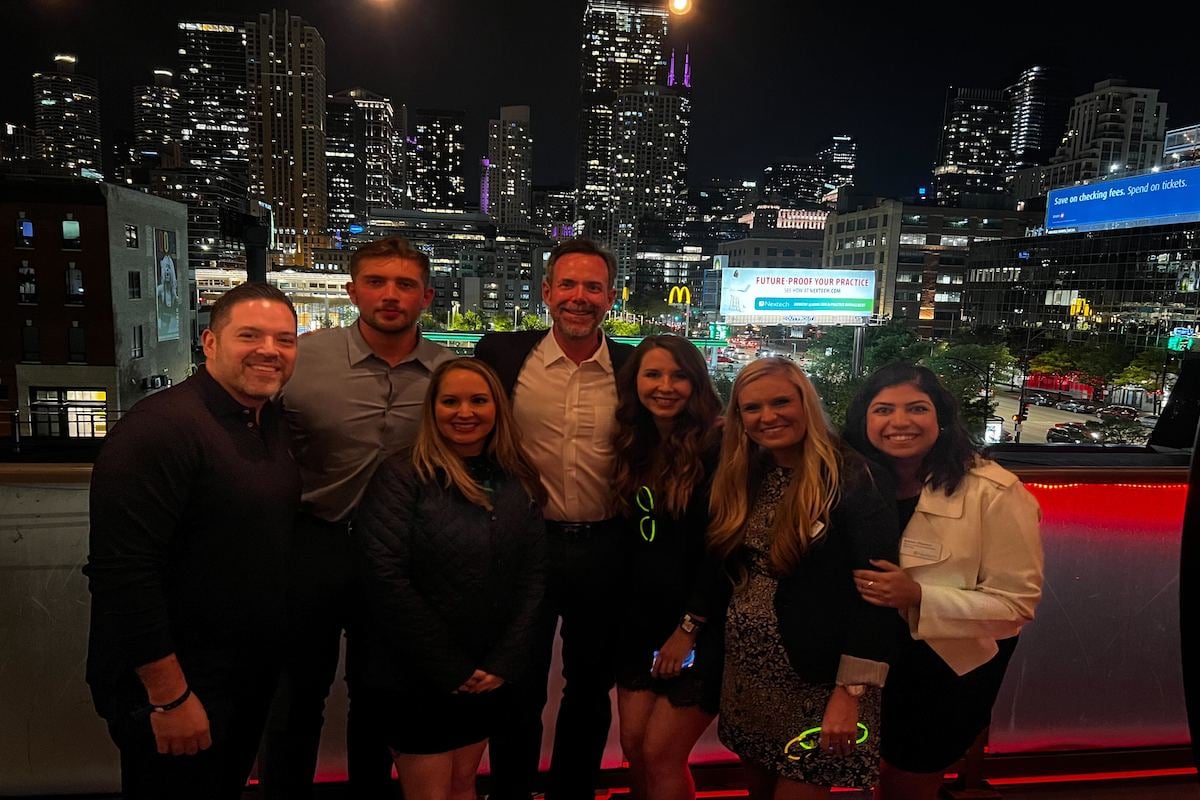 There's just something about the Windy City that Team Nextech loves so much. Maybe it's the deep-dish pizza or maybe it's the incredible architecture (or the team trip to Mr. Beef – where they filmed The Bear), but whenever Nextech gets the opportunity to head to Chicago — it's one of our favorite places to visit.
While we spent the bulk of our time at #AAO2022, the team was able to spend a little time having fun in Chi-town.
According to the Director of Demand Generation at Nextech, Narmin Dhanani, "Chicago is one of the best cities for a conference like #AAO2022. There is always something to do and see, and you can't beat the incredible food scene after a long day on the conference floor talking to our incredible clients and potential new practices."
Nextech's hard work paid off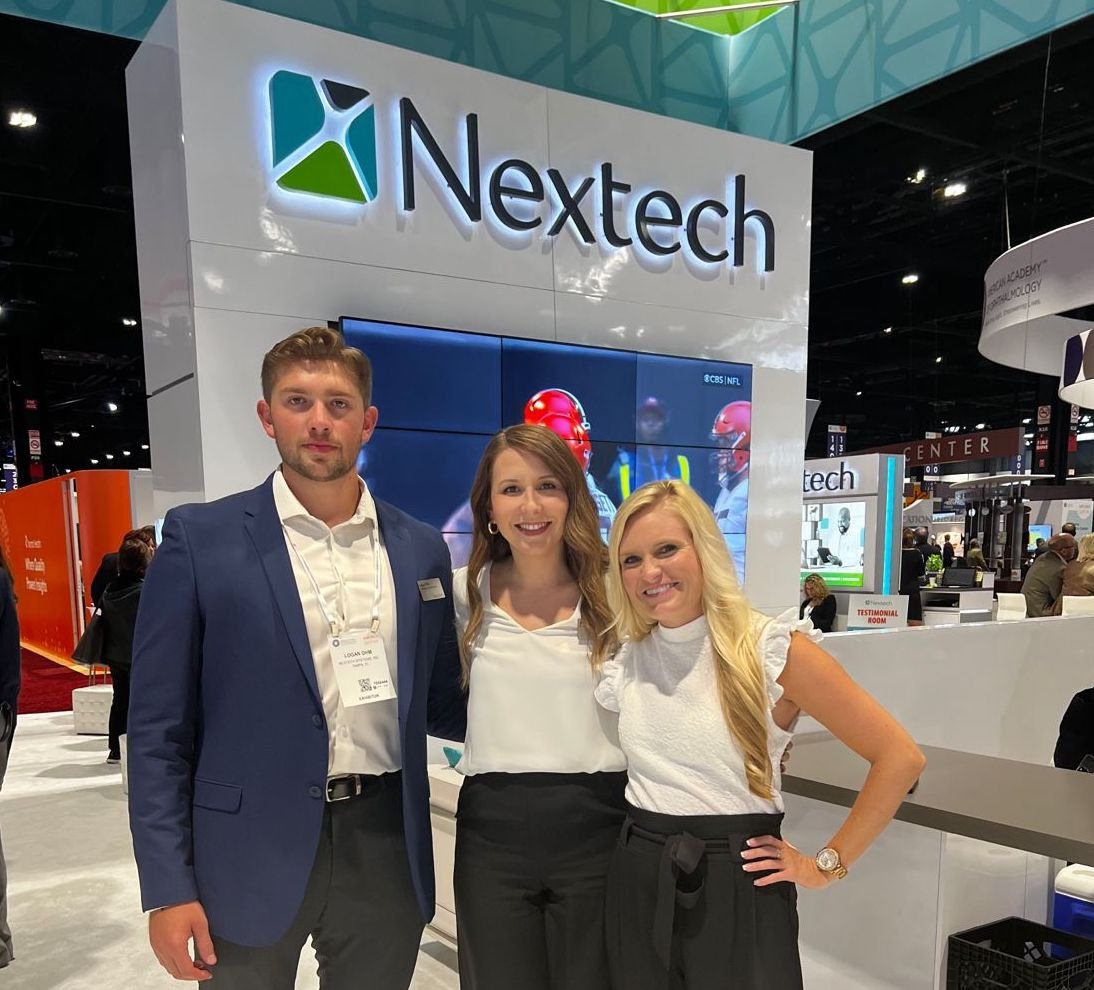 Conventions, conferences, and trade shows don't just happen on their own, which is why one of our favorite things about #AAO2022 is the sentiment of "teamwork makes the dream work."
Led by Jenna Williams, Director of Events, Maressa McClintock, Event Coordinator, and Logan Ohm, Event Intern. No detail was overlooked for #AAO2022, making it one of Nextech's most successful ophthalmology shows yet. From the in-booth put-put to a coffee bar, Williams and her team ensured an experience for clients and future Nextech users alike that would highlight our one-of-a-kind, trusted, and valued products while providing an enjoyable booth visit.

"Nothing is better than bringing people together. Nextech believes that there is no greater investment than connecting and developing relationships in person, which is why I love curating conference experiences that are memorable," said Williams.
New to the event world, Ohm shared, "This was my first major trade show with Nextech and I am so impressed by the level of detail and care put into making the booth and after-hours event so successful. This team works so well together, which I think resonates with both clients and future Nextech users."
"I'm so proud of how #AAO2022 came together. From the graphics to how our booth was built, I couldn't have asked for a better set-up experience or show. When our booth was at its busiest, there was a magic to Team Nextech doing what we do best — educating our clients and future clients about Nextech being the #1 choice for ophthalmologists," said McClintock.
In addition to planning a flawless convention experience, Williams and the team threw a huge party at the Godfrey Hotel in Chicago. With a breathtaking city skyline in the background of the rooftop, hundreds of patrons got to mingle, eat, drink, and celebrate together. Nothing is better than celebrating a successful conference with a wildly fun party, right?

Until #AAO2023 Next Year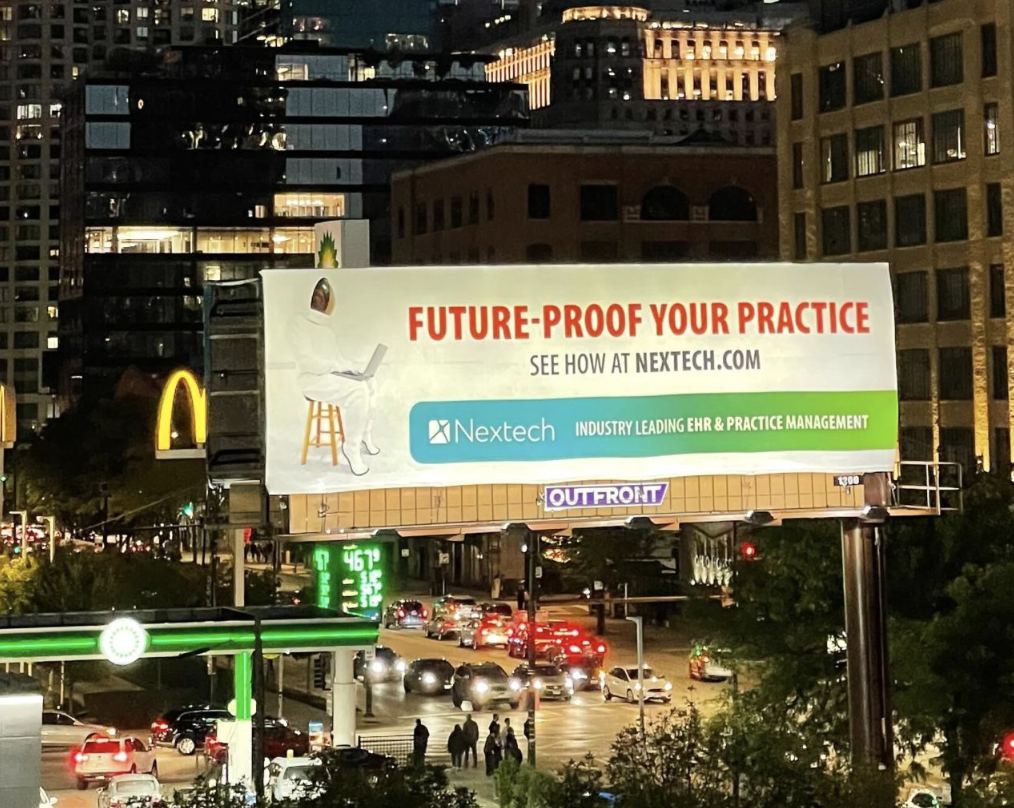 While #AAO2022 may be over, Nextech can't wait for next year. Whether you're new to Nextech or you've partnered with us for years, we can't thank you enough for making this conference one of our best.
"We take our earned and recognized leadership status as the one-stop partner Ophthalmologists rely upon for their EHR and PM needs very seriously. We not only love connecting with clients at conventions like #AAO2022, but we love to help simplify their processes. Plus, when it comes to parties...nobody throws a better one than Nextech," said Chris Farrell, Vice President of Marketing for Nextech.
HERE ARE SOME RELATED ARTICLES YOU MAY FIND INTERESTING