5 MIN READ.
2022: A Look Back at Nextech's Case Studies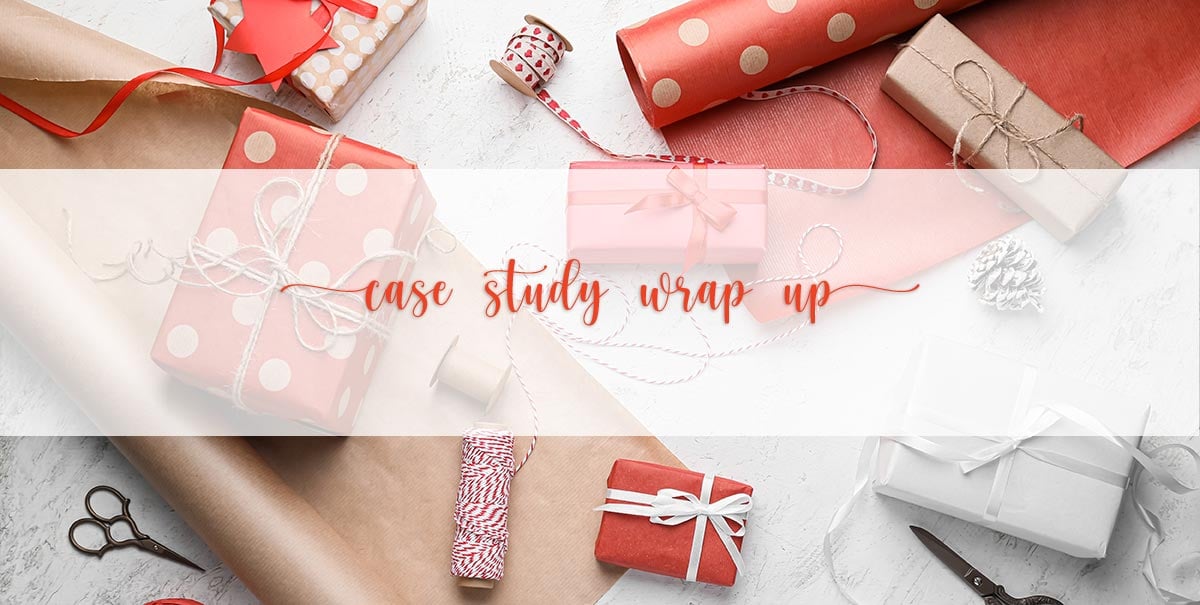 As 2022 comes to wraps, Team Nextech has been busy wrapping up our 2022 case studies. This year, we had 15 case studies spanning three specialties — dermatology, ophthalmology, and plastic surgery. Hear what our clients have to say about Nextech being their chosen solution and why.
Dermatology
Dermatology and Laser Centre of Studio City: This flourishing practice needed a vendor and partner that could keep up with the volume of patients it sees. Thanks to Nextech's EHR notes and charting features, the Dermatology and Laser Centre significantly reduced the number of clicks per patient — saving around 325 hours each year.
Dermatology Associates of Atlanta: This comprehensive practice with 10 distinct specialty centers across the city of Atlanta was looking for a more innovative EHR solution — in came Nextech. Since implementing Nextech's EHR and PM, the Dermatology Associates of Atlanta have seen immediate results with "everything being faster, more efficient, and easier to do."
SchlessingerMD: Located in Omaha, Nebraska, Skin Specialists, PC — led by Dr. Joel Schlessinger, MD — has been active in the advancement of skin care and health since 1993. When the pandemic hit, Dr. Schlessinger needed a solution that could connect him directly to patients — this is how he became one of the first adopters of Nextech's Telehealth solution. According to Dr. Schlessinger, "Nextech's solution made it possible to implement a telehealth option within an incredibly fast timeframe. They showed incredible devotion to getting it right and supporting us after implementation."
Ophthalmology
Fromer Eye Centers: Needing customization with its EHR and PM, Fromer Eye Centers found exactly what they were looking for with Nextech. According to COO Dr. Marina Su, "We chose Nextech EHR with PM due to the integration it provided. We've been very happy with it. Our previous EHR system hardly allowed for any customization, and it did not tie in with the backend operations of our practice."
Greater Ohio Eye Surgeons: Looking for a new payment vendor, Greater Ohio Eye Surgeons landed on Nextech and the rest is history. According to its Business Manager Chris Saunders, "Nextech Payments was an obvious choice for us. With our previous payment solution, there was just nothing special about it. The old system was just a glorified credit card processor that offered us very little value in the form of efficiency or convenience."
Gondola Eye: Gondola Eye is a management services organization responsible for managing multiple ophthalmology practices across various states. Looking for a streamlined EHR to help offer a better patient experience, Gondola Eye went with Nextech because "while the time needed for each appointment is minimalized, Nextech has made it possible for us to sit and focus on the patient instead of the computer."
Ophthalmology Associates of Fort Worth: Faced with the challenge of directing operations for multiple high-volume locations, Ophthalmology Associates of Fort Worth realized their pre-existing practice management system couldn't keep up with their rapid growth. Having used Nextech's EHRs for years, Ophthalmology Associates decided to fully integrate with Nextech's Practice Management to help their expanding practice with a scalable and complete enterprise solution that could fully support their growing needs.
Short Hills Ophthalmology: With "issues such as slow terminals, delays with refunds, and the need to enter payments data multiple times" impacting Short Hills Ophthalmology, they knew it was time for a better payment solution. Since switching to Nextech Payments, all the issues Short Hills was experiencing have disappeared: "The staff at the front desk are much happier now with our new payment system. They have said it helps create a much smoother workflow compared to what we had before."
Southern Retinal Institute: Dedicated to providing excellent patient care, the Southern Retinal Institute needed an EHR and PM partner that could accommodate practice growth. With Nextech, any and all changes at each stage of the practice's growth have been accommodated. According to practice manager Jennifer O'Sullivan, "Nextech actually cares about their clients, and they want to make the product better."
US Eye: Looking to reduce downtime and for improved support, US Eye was on the hunt for a new EHR because their previous EHR was "unreliable and would crash frequently. Additionally, the technical support was severely lacking, leading to long downtimes whenever the system would malfunction." After switching to Nextech's EHR, Kristin Zinkan, Vice President of Integration, shared: "All of our practices that have adopted Nextech have been extremely pleased."
Vance Thompson Vision: The Vance Thompson Vision practice spans through the upper Midwest and believes in offering world-class surgical care for every single patient. To help them better deliver patient care, Vance Thompson Vision was on the hunt for an EHR that could support practice growth — this is where Nextech came in. According to Susan DeGroot, the Clinic Director, "Nextech's EHR makes it possible to always see where the patient is at during any point of the visit."
Plastic Surgery
Dr. Daniel Mills: When it came to implementing an EHR solution for his practice in 1997, Dr. Daniel Mills wanted an innovative and electronic solution that would help both clinical and administrative workflows. Nearly 25 years later, Dr. Daniel Mills still uses Nextech: "I was an early adopter, but you could see the whole package of Nextech. You could see a lot more longevity in a product like Nextech."
Epstein Plastic Surgery: Dr. Epstein needed an EHR system that had a solid patient portal, which he wasn't getting with his former vendor. After implementing Nextech, he said, "Implementing Nextech was one of the best moves I've made in my practice. I now have an amazing EHR — and my staff absolutely loves it."
ImageLift: This Florida-based cosmetic surgery and facial aesthetic center needed an EHR and PM system that was efficient, easy to use, and offered a smoother sales process for patients. Thanks to its user-friendly design, compatibility with other systems, and payment processing capabilities — Nextech was the best solution for ImageLift. Dr. Rich Castellano, M.D. said, "Nextech's cloud-based EHR solution which integrates with the Practice Management seamlessly allows both our offices and our remote staff to access patient data from anywhere securely."
Personique: Looking to get more out of their advertising spending, Personique made the switch to MyMeadLeads and Nextech's practice management software. After implementation, Personique reduced its spending by 50 percent and saw its close ratio drastically increase.
See for yourself why Nextech is #1
There's a reason why Nextech clients are happy once they make the switch. See what Nextech can do for your practice today. Register for a demo.
HERE ARE SOME RELATED ARTICLES YOU MAY FIND INTERESTING