3 MIN READ.
5 Tips to Ensure Your Next Plastic Surgery EHR is the Right One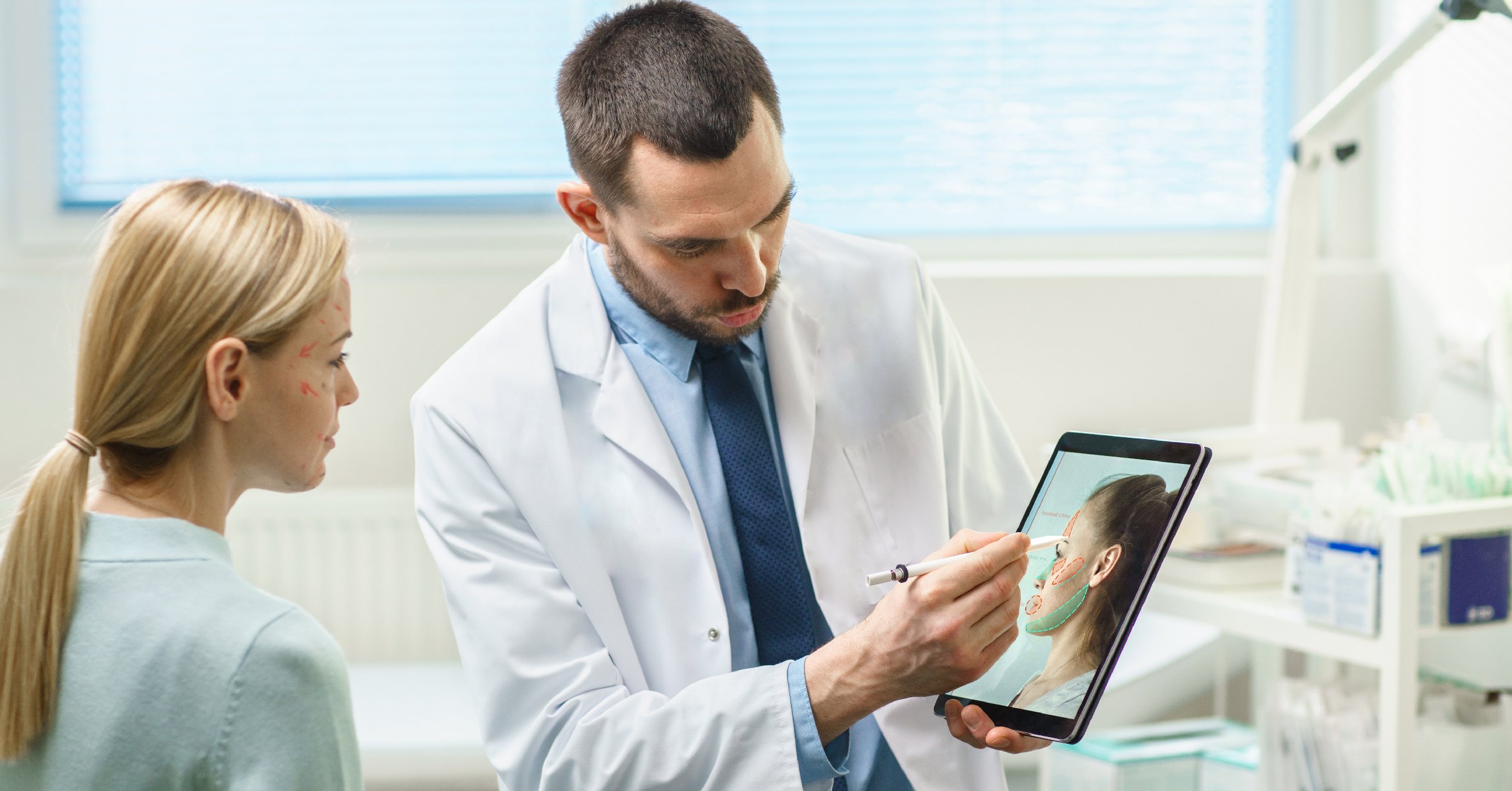 As a plastic surgeon, you're aware of how the right tools can make or break a patient's treatment. The tools that come to mind first are probably surgical instruments, but your administrative tools can impact patient care too. Because of this, many practices are switching to a new plastic surgery EHR.
But newer doesn't always mean better. A 2022 study analyzed how two Swiss hospitals implemented different EHR systems. One system provided ease of implementation, good design and functionality, and other benefits that led to better patient care and a faster workflow. The other actually hindered patient care because it was bulky and hard to use. To ensure you face the fate of the first hospital, we've outlined how you can find — and implement — the right plastic surgery EHR.
Specialty-Specific Solutions
In the Swiss hospital example, the two studied EHRs were general and implemented across hospital departments. Neither would be right for your practice because you are not a one-stop-shop for all medical procedures.
Instead, you need an EHR design for your specialty. After making the switch, many practices found a plastic surgery EHR grew their practice on an accelerated timeline. In fact, that was the case for Plastic Surgery Vegas. They increased their patient conversion rate by 45% after switching to a plastic surgery EHR with high-end patient education technology.
When researching different EHR systems, find specialty-specific solutions. Often, the marketing for these systems states if it's a plastic surgery EHR, but you should also dig deeper. Look for an EHR that offers features to improve your practice, such as clinical photography and visualization tools.
A Faster Workflow
The wrong EHR will force time-consuming workarounds. The right system will speed up your workflow. Along with specialty-specific solutions, plastic surgery EHRs should speed up your administrative process. The right ones will have these features:
Tools to streamline administrative tasks
Automated lead follow-up
One-and-done data entry, thanks to integration with other systems
When you switch to an EHR with these features, you can increase patient volume and meet changing regulatory demands.
And, as your patient volume increases, an EHR with these features will grow with you. Utah Facial Plastics found this was the case as they grew their team from 3 to 60, without sacrificing their efficient workflow.
Increased Security and Access
It's not often you find a solution that makes patient records more secure AND accessible to patients, but EHRs with both exist.
To find such a system, make sure you invest in a cloud-based EHR since these systems offer better security. You'll also want an EHR with an easy-to-use patient interface. That includes features such as easy patient access to records after appointments and visualization tools, so your staff can walk through photos and charts during appointments.
It's great knowing your patient data is accessible to the right parties, and no one else. Demonstrating trust and security might even encourage patients to refer their friends because of the great experience they had.
Data on Tap
With the wrong EHR system, you have to dig for data. And, if the system isn't cloud based, that data isn't available outside of your practice, no matter how hard you search. That's why you should look for a system that provides automated data analytics, whenever and wherever you need them.
The right plastic surgery EHR will ensure there's data on tap to evaluate practice performance and make decisions, whether you're in the office or working from home.
When Bengtson Center Aesthetics Plastic Surgery switched to a system with data on tap, they could access patient data in surgery, at their practice, and outside of the office. This improved their patient experience and brought in more referrals.
Quick Tips to Get the Best EHR System
Before we wrap up, we wanted to provide a streamlined checklist to ensure you get the best plastic surgery EHR for your practice. As you research potential systems, consider:
Staff training and setup support: Having a designated support team from the EHR company can make implementation and troubleshooting faster.

Cost and ROI:

When looking at systems, cost is important, but your return on investment (ROI) is just as important, if not more. Browse these real-world examples from other plastic surgery practices to see how they benefited from their new EHR.
Specialty-specific solution: Look for features that are designed to help plastic surgery practices, not all medical practices.
Better security and access: Generally, a cloud-based system with a patient portal will protect patient data and ensure patient records are up to date and accessible by the patient and other medical providers.
Data on tap: Look for a plastic surgery EHR that lets you access data wherever and whenever. Bonus points if the EHR does automated analytics and customized reporting for you.
Combined, all these features create an integrated, faster workflow. A plastic surgery EHR with these features won't just accelerate the administrative work for your practice — it will give you the space to think of innovative ways to grow your practice and take even better care of your patients.
When considering EHRs, research Nextech's plastic surgery EHR. It delivers a single, specialty-specific solution that can help your practice simplify the delivery of excellent patient care.
HERE ARE SOME RELATED ARTICLES YOU MAY FIND INTERESTING