4 MIN READ.
Dermatology Practice Management System Tips To Use in 2023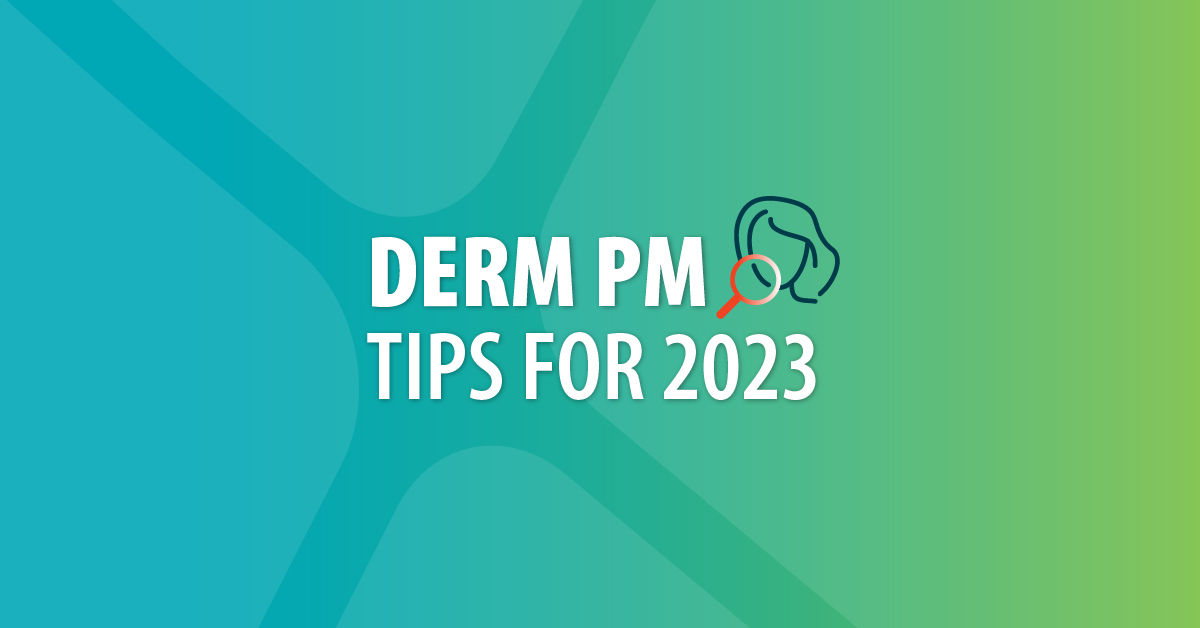 From billing for elective and nonelective treatments to coordinating appointments with hundreds of patients to managing your practice's schedule, a lot of administrative time goes into running a dermatology office. While administrative work will always be a part of your practice's day-to-day, having the right electronic health record (EHR) and dermatology practice management (PM) system can cut administrative time in half and generate more revenue. Here are five easy ways to get the most out of your dermatology PM and EHR system in 2023:
Integrated scheduling
One of the most time-consuming tasks for most dermatology offices is patient management and scheduling. When done in-office without an integrated system, many practices find themselves with double-booked appointment slots, a higher rate of patients forgetting appointments, and longer check-in times.
Practices that use an EHR and PM system with a drag-and-drop patient scheduling feature book and confirm appointments faster–and with fewer double bookings and no-shows. Their teams can also set up automation, so patients get confirmation emails about appointments – without any employees taking the time to manually send an email.
A fully integrated scheduling system also allows you to confirm insurance eligibility and set up the proper billing structure before an appointment begins. When you combine the time-saving benefits and automated patient confirmations, your office will be able to get more clients in and out of the office faster.
But how much faster? After switching to Nextech's EHR and dermatology practice management system, which is the leader in drag-and-drop scheduling, the Dermatology Associates of Atlanta increased the speed of checking patients in and out of the office by 60 percent. The Dermatology and Laser Centre increased its patient volume to around 150 patients per day after making the switch.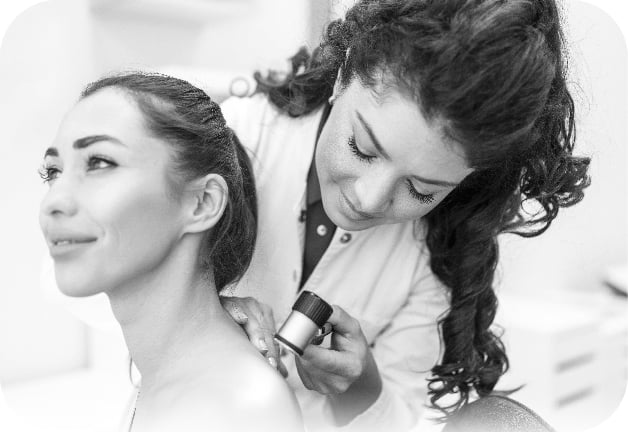 Insurance and cosmetic billing and revenue cycle management
Without an integrated system, you must manually enter all billing details into your PM system and invoicing systems for patients and insurance companies. With an integrated payment system, like Nextech's, your team only has to enter payment data once–and then Nextech automatically sends that data out to your invoicing software.
An integrated EHR, PM, and payment processor also lets you manage bills for elective treatments and insurance billing for nonelective treatments on one easy-to-use platform. Nextech's payment integration, for example, allows practices to easily generate bills based on a patient's records and insurance information, send those bills out faster, and create automations to follow up on payments.
Thanks to a more efficient process and all that saved time, your practice can set up new revenue-generating opportunities. After switching to Nextech, dermatology offices have been able to:
Create packages

Set up membership programs

Calculate responsibilities

Set up fee schedules

Add more payment methods, such as a digital wallet or contactless payment in office



Payment integration also frees up more time in the revenue management cycle, particularly when it comes to collecting payments. Nextech's claims scrubbing means you spend less time chasing down patients and insurance companies who haven't paid their bills. Instead, our system does it for you.
And our system is good at it. Dermatology programs that use Nextech have a 5 percent or fewer rejections and denials rate. Less rejections and time saved means your business is more profitable and your team has more time to devote to what matters: serving your patients.
Lead management and marketing automation
A dermatology practice management system with marketing automation and lead management features helps you at every stage of the marketing process. With Nextech's integrated EHR and PM software, you can capture, track, and follow up with leads faster.
After you enter a lead's information into Nextech's patient management system, you can set up specific automations to keep in touch and make it easier for leads to book appointments. For example, if you have booked 20 leads and made a note that they're all interested in a skin rejuvenation procedure, you could set up an automation to send them an email or text about a new skin rejuvenation option–with a link to easily book an appointment in Nextech's patient scheduling feature.
Along with optimizing lead conversions, Nextech identifies your highest-performing campaigns so you can better target and convert your leads. Marketing automation also frees up more of your staff's time so they can either better serve your current patients or work to capture more leads for your practice.
Custom reporting and analytics
When you invest in Nextech, you're providing your practice with the most powerful data interface out there. Often, data reports from EHR and PM systems are either confusing or simply don't provide enough data. Nextech, on the other hand, allows you to customize what data it tracks.
While the exact data you track is up to your practice's goals, other dermatology practices are currently tracking:
Risks within the practice

Trends in patient and practice data that could be capitalized on

Where to cut costs

Key performance indicators, such as overall revenue and the profitability of each offered service



Not only can you customize the tracked data, but Nextech's reporting tool is also user-friendly. You and your team don't have time to shift through spreadsheets of data. When you generate a report with Nextech, you can say goodbye to lengthy, confusing spreadsheets and hello to visual snapshots of performance indicators.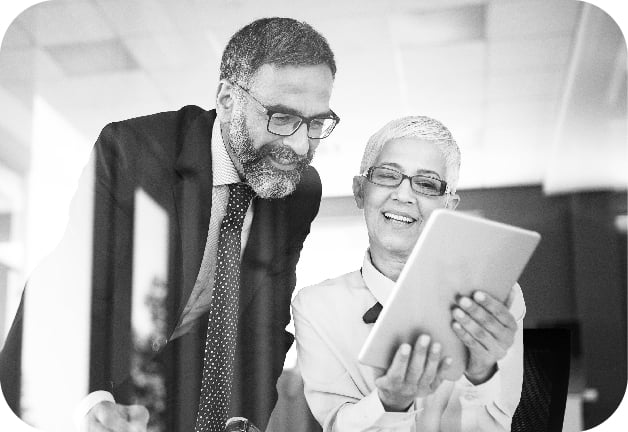 Patient Portal & Mobile app
With other patient management systems, you store details in various places. Healthcare practices using inefficient systems must check multiple accounting software, insurance management systems, and patient medical records to gather needed information for patient appointments and billing. Nextech pulls all patient information for you, saving time and allowing access to the full picture of each patient in an easy-to-use interface.
Along with making the patient portal easier for your practice to access, our engineers have also designed it with your patients in mind. On the patient side, the portal is easy to understand and navigate. Patients can even make appointments and pay bills on-the-go with our mobile app.
New Year, New PM
2023 should be your year–but not your year for more administrative work. With the right EHR and PM system, you can cut your team's administrative work in half while increasing your practice's revenue. For a limited time, Nextech is offering $600 off per doctor for new clients bundling Nextech's dermatology EHR and PM*. Schedule a demo to learn more about this too-good-to-pass-up opportunity.
*New clients only. Must bundle EHR & Practice Management. Offer ends 3/31/2023.
HERE ARE SOME RELATED ARTICLES YOU MAY FIND INTERESTING