3 MIN READ.
How Engagement & Communication Enhance Patient Experience in Plastic Surgery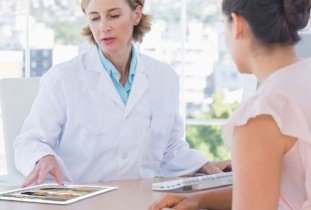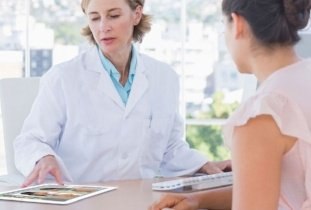 Plastic Surgery practices, especially those focused on cosmetic procedures, understand the effect patient engagement can have on practice growth. Due to the shift in demand from reconstructive to elective treatments, which results in increased patient out-of-pocket spending, cosmetic surgery practices must ensure a positive patient experience in order to increase retention and referrals. According to a British study, a better patient experience is associated with increased engagement and clinical efficacy.
The correlation between a positive patient experience, engagement and increased business explains why providers and staff members must prioritize the patient experience from the patient's first call to the practice and throughout all phases of the care episode. Realistically, the goal of ensuring a positive patient experience can be challenging due to the competing priorities of numerous health care regulations and other demands placed on practice managers' and physicians' time.
Thanks to the availability of today's advanced technology, providers not only have the power to increase in-office face time with patients through portable Electronic Medical Record (EMR) and Practice Management (PM) software, but they can also implement technology integrations to keep up with patients outside of the office. By utilizing customized outreach features, practices can automate and send highly targeted, relevant messages about promotions and services to patients. These types of communication tools can also help ensure that patients are fully informed about upcoming procedures with documents, letters and consent forms that the system can send with minimal effort required from the practice staff.
Building Confidence and Trust in the Practice through Communication
Addressing all patient questions and concerns helps build confidence and trust in the providers and staff, which leads to more engaged patients. A comprehensive review of medical literature dating from 1949 through 2008 concluded that physician communication has a significant positive correlation with the adherence of patients to treatment plans. Authors also found a 19 percent higher risk of non-adherence among patients whose physician communicated poorly compared to patients whose physician communicated well.
In a related survey of patients, surveyors reported that medical ability was stated as the highest ranking factor for patients when choosing a health care provider based on perceived trust drivers, but a close second was "integrity" which was defined as providers being "honest and forthcoming with accurate information."
From an operational perspective, technology such as an end-to-end PM system with EMR integration option can enhance and improve the patient experience by guiding front-office staff through the patient interactions. Having a specialty-specific PM system helps by providing appropriate information to staff members who answer patient questions both in person and over the phone. These systems can also increase practice efficiency by directly supplying patients with answers to the most common questions without any required interaction from the practice staff. Finally, an end-to-end PM system can provide communication checklists that are essential during patient consultations in the practice setting.
Maintaining Consistent Communication
Practices can continue to build patient engagement and trust while encouraging new business by tracking patients between visits. The time when a patient is not physically in the office is just as important as the time they are. Physicians can continue to engage patients between appointments by supplying them with targeted information varying from condition updates to new services. To ensure that these messages are relevant, practices need to capture data about patient interests during consultations while answering questions about the current procedure or service they wish to obtain.
Advanced PM solutions can reduce the workload for clinicians and front-office staff by streamlining the data capture process for recording interests, automatically maintaining contact with patients post-consultation, and analyzing inbound information and evaluating the efficacy of advertising and referral efforts through integrated reporting tools. In addition, practices can utilize incentive programs, such as rewarding patients for referrals, to help generate new patients for the practice while increasing satisfaction and engagement with existing patients.
Not only do engaged patients become more inclined to continue care at the practice, but they also become more likely recommend the practice to friends and family members. With word-of-mouth referrals still considered to be more reliable to prospective patients than online ratings, a practice-wide commitment to an outstanding patient experience is certainly worth the investment.
HERE ARE SOME RELATED ARTICLES YOU MAY FIND INTERESTING