3 MIN READ.
Meet Colorado Retina - a Practice Leading the Way to Transformative Change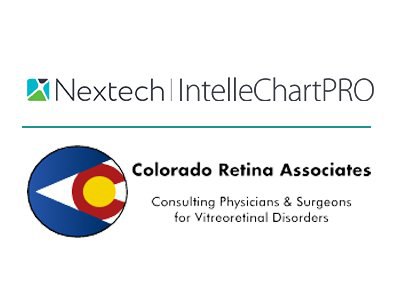 Driven by a growing need for change, in 2007 three prominent retina practices in the Denver metropolitan area merged to form Colorado Retina Associates (CRA)—the largest retina practice in the Rocky Mountain Region with six locations, including two satellite offices in Kansas and South Dakota. The impetus for the merger was to maintain a strong and progressive organization and effectively compete in an increasingly managed care marketplace; focusing on treating several ocular conditions. This includes macular degeneration, diabetic retinopathy, retinal detachment, eye tumors and uveitis.
While this merger may seem ordinary for many smaller practices, what sets CRA apart from its competition is its unfailing commitment to innovation. This forward-thinking organization is always looking for ways to deliver more compassionate, efficient and data-driven care.
Embracing technology
A few years after the merger, CRA decided to move away from paper and onboard an electronic medical record (EMR). "We saw the writing on the wall and knew we had to get a system in place to avoid penalties down the road," says Alan Kimura, MD, one of Colorado Retina Associates' 12 physicians. "There weren't a lot of choices at that time, so we opted to implement a generic system that met most of our needs."
However, CRA soon realized the system wasn't supporting the level of innovation practice leaders wanted. Although the organization was growing, it wasn't flourishing at the rate leaders anticipated based on the performance of peer organizations. The practice also felt stalled in its efforts to achieve greater quality, customer service and financial performance. As the practice looked to the future, it decided it needed a new EMR that would enable more out-of-the-box thinking and help it move beyond the status quo.
After implementing Nextech's Ophthalmology-specific EMR, IntelleChartPRO, CRA was able to reach more of its improvement goals. For instance, the system increased the efficiency of their patient visits.
"Because the technology involves fewer mouse clicks and less toggling between screens, our doctors document the appointment faster, freeing them to spend more time communicating with patients. Plus, the system better captures charges, allowing us to strengthen reimbursement."

– Viktoriya Goncharov, Clinical Efficiency Manager of Colorado Retina Associates
IntelleChartPRO also makes it easier to pull data to make decisions. "Historically, we had not used our EMR as a source of business intelligence, however with IntelleChartPRO, we can pull detailed reports, identify improvement opportunities and make changes."
Reaching beyond technology
Shepherding in a new EMR is just one of the ways CRA has elevated its performance. The organization also embraces lean methodology to strip out waste and streamline processes. "By brainstorming with front-line staff on how to do things faster without sacrificing quality, we can identify cumbersome processes and work to simplify them," says Kimura. "We try new approaches on a small scale and then expand them to the entire organization. Not only does this make things more efficient, it reinforces a culture of change."
In addition, CRA is committed to providing robust training for its clinical and operations staff, outlining processes, protocols, and expectations so that staff are set up for success. The practice delivers continuing education opportunities for internal and external clinicians, such as the Mile-High Masters program, which is a free, educational, accredited event that showcases guest speakers. Last year, more than 400 people attended the event to remain current on the specialty and learn about emerging topics.
Facing outward
As part of its mission, CRA is also actively involved in the community. For example, for the past 12 years, its physicians have participated in the Vision Walk—an October event hosted in Denver that raises money for blindness research. Staff are also involved in other global charities, using their expertise to change lives of patients outside of their region.
Dr. Kimura has been instrumental in re-imagining CRA's clinical practice on a wider scale, assisting in CRA's win for the first ever Health Quality Leader Award and serving on the board of the Transforming Clinical Practice Initiative—a group designed to help clinicians achieve large-scale health transformation by sharing, adapting and further developing comprehensive quality improvement strategies.
The future remains bright
Through its various initiatives, Colorado Retina Associates has increased its patient visits by nearly 40 percent in the past 5 years. The organization continues to prioritize innovation, with the goal of providing better, more efficient, more patient-centered care.