3 MIN READ.
Plastic Surgery Practices Share How They Keep ASC Costs In Check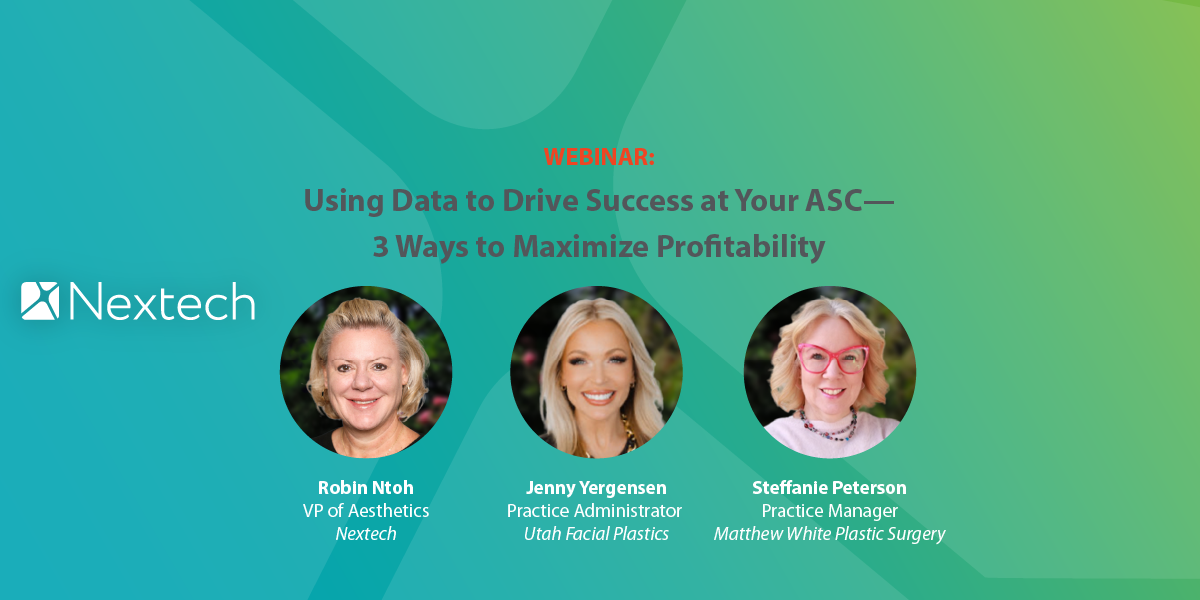 The proliferation of ambulatory surgery centers (ASCs) among private medical practices — including plastic surgery specialists — has been steadily rising for years. The volume of outpatient surgeries performed in ASCs grew 32% over a 12-year span, according to a Bain & Company report. The Covid-19 pandemic has accelerated the expansion of ASCs even further, and there are now estimated to be more than 11,000 ASCs across the U.S.
The appeal of ASCs is obvious. Many surgeons found ASCs to be a perfect fit for the type of routine, low-risk procedures that are common in plastic surgery. Practices that adapted to this preference toward ASCs could offer lower rates than what's typical in a hospital operating room, which benefited patients and helped grow the practice.
Maintaining an ASC does present practices with a unique set of business challenges compared to the traditional dynamic between specialty clinic and hospital. An ASC is an expense, and to maximize the value on that investment, practices must be diligent in their efforts to rein in ASC-related costs. Two veteran administrators in the plastic surgery industry recently shared with industry peers their tips for reducing ASC costs.
Steffanie Peterson is Practice Manager at Matthew White Facial Aesthetic Surgery in New York City. She said understanding costs on a granular level and getting staff involved in cost oversight is key to getting the most out of the ASC.
"I can tell you how much per square foot my OR costs when it's in use and what it costs when it's not in use. I know it down to the penny. We know at any given time if our ASC is profitable or not, and we know where we can cut costs," Peterson said. "My staff was shocked to find out things that we thought we needed that we really didn't need. We looked at reusables vs. disposables. It was interesting to see my staff really become invested in creative ways to avoid having (waste) inside the operating rooms."
Engaging staff in cost management also has been key for Jenny Yergensen, Practice Administrator at Utah Facial Plastics in Layton, Utah.
"Getting staff involved has been the biggest thing," Yergensen said. "We go over the P&L with our OR director, and she works with her team to go line by line. They found things we can check prices on, because it changes a lot. They're constantly checking."
Yergensen also noted how having the right technology can improve a practice's ability to efficiently supply its ASC. Having an EHR that integrates with your ASC can help staff streamline operations even further.
"One thing that's awesome with the Nextech inventory module, you can set it up to give you an exact amount with your preference cards in the ASC. It even pulls out staff costs. It's nailing down not just what each surgery is costing but what each surgeon is using with his individual surgeries," she said.
Getting the most out of the ASC and keeping costs under control comes down to what's best for each individual practice. Nextech works closely with its customers to support smooth clinic and ASC integration without wasteful expenses.
Discover more about Nextech and get additional insights from Peterson and Yergensen — including how staffing impacts cost savings — in our webinar "Using Data to Drive Success at Your ASC — 3 Ways to Maximize Profitability." View the webinar on demand now!
HERE ARE SOME RELATED ARTICLES YOU MAY FIND INTERESTING