In January, Nextech acquired plastic surgery EMR and office management provider SupraMed, further cementing the company's commitment to delivering top-tier specialty-specific EMR and practice management solutions. We caught up with Dr. Robert Pollack, SupraMed founder and board certified plastic surgeon, to tell us more about what the acquisition means to the plastic surgery market.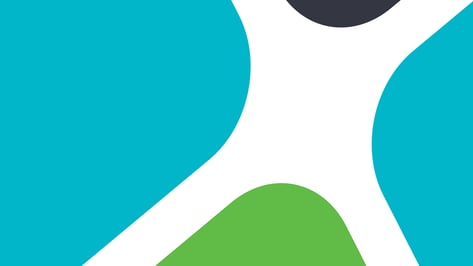 Q: First of all, congratulations. Tell us what your new role is and what your primary responsibilities are?
A: I'll be acting as a liaison between Nextech and the doctors we serve. Nextech saw that it would be tremendously beneficial to have clinical people on staff in order to bridge the gap between providers of software and the doctors. It's an exciting opportunity and one I'm personally looking forward to. I'll be bringing with me more than 20 years of experience as a plastic surgeon in private practice — as well as my EMR software development knowledge — to help address physician concerns, provide a direct medical voice to the decision-makers at Nextech and to help realign some of the plastic surgery product portfolio as a result of the acquisition.
RELATED: Nextech Acquires SupraMed, a Web-Based Healthcare Solution
Q: Can you describe the key benefits this acquisition will have on the plastic surgery market and on Nextech/SupraMed's customers?
A: Even though Nextech is the No. 1 software designed for plastic surgeons, the acquisition of SupraMed indicates a new direction for the company. SupraMed's web-based practice management technology complements Nextech's existing offering and will allow the company to scale while strengthening its commitment to specialty-specific products. Nextech is bringing on board a wealth of experience from our developers who are cloud knowledgeable — as well as SupraMed's platform, which has gained recognition by other plastic surgeons for its simplicity, ease-of-use, security and anytime, anywhere connectivity.
Q: With your unique clinical and technological background, can you detail why having a specialty system is so important and what key features plastic surgeons should look for in their EMR?

A: Every specialty physician knows about the problems inherent in the generic software they're forced to use. This software is designed for workflows used by internal medicine doctors who make up 80 percent of the physician marketplace and who get paid on documentation of office visits. Reimbursement for plastic surgeons, on the other hand, is procedure-based and the majority of follow-up visits aren't part of that payment. So for specialty doctors, having an EMR that requires a lot of detail to be entered for all post-op visits – which aren't going to be reimbursed – is a headache and slows down the process of seeing patients. What they really need is an EMR that is relevant to cosmetic care – price quotes, clinical photography and photo management, marketing, mining patient information and tracking return on investment. That's what we're helping bring to the marketplace.
We're hoping in the next few years that interoperability will be a catalyst to end the tyranny of generic software, so that doctors affiliated with large institutions can utilize an EMR like ours for day-to-day practice and communications, while allowing the hospital to manage all the clinical and financial information in a single database. I believe that day will come.
Look for posts in the future from Dr. Pollack, who will be contributing to the Nextech Blog!