4 MIN READ.
6 Things to Know About Nextech's Latest Acquisition of TouchMD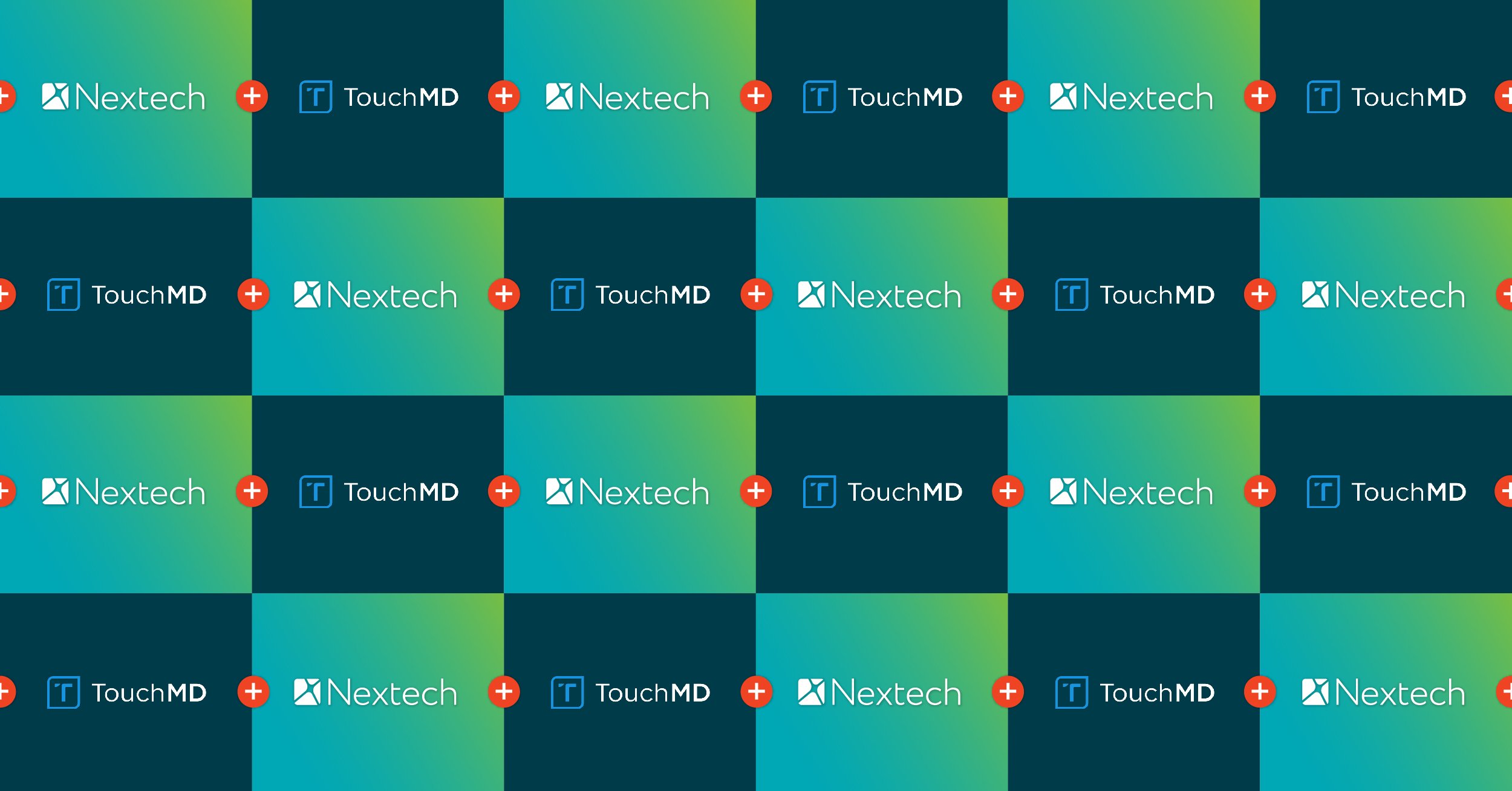 If you haven't heard the news, Nextech acquired TouchMD in October and we couldn't be more excited to have this incredible company and its innovative capabilities join the Nextech family.
While we have a lot to celebrate about acquiring TouchMD, we wanted to share six reasons why we're elated to bring TouchMD to our future and current customers.
TouchMD is a complete consultation tool
At its very core, TouchMD is a consultation tool for plastic surgery and aesthetics practices. Its platform utilizes videos, images, and text to help communicate with patients about options, procedures, and all the services that are offered. This ensures that every patient receives the highest quality consultation. It also ensures that every staff member who's giving a consult has access to relevant video content, before and after galleries and testimonials — all combined with TouchMD'a state-of-the-art drawing and photo showcasing tools. TouchMD's goal with this is to provide an unmatched patient experience and help the practice increase its overall conversion rate.
Additionally, TouchMD focuses on a variety of specialties including Plastic Surgery, Facial Plastic Surgery, Dermatology, MedSpa, Aesthetic Medicine, and Ophthalmology.
Image management made easy
To make the most of your time with your patients, TouchMD's image management ensures that you can quickly take photos with TouchMD Snap — on both iPad and iPhone. Through Wi-Fi, photos transfer over to the patient's account.
Why do we love this feature so much? Gridlines and Image Overlay are available for every photo — ensuring you get the perfect photo every single time. Taking photos of your patients shouldn't be difficult, TouchMD simplifies this process.
TouchMD offers exceptional telehealth
With TouchMD, you can effortlessly conduct virtual consultations thanks to its integrated telehealth solution. Using the TouchMD Reach Module, video chatting, screen sharing, and video consultations are all at your fingertips. This HIPAA-compliant technology allows physicians to offer a complete experience for their patients digitally.
This feature is exciting — especially for on-the-go patients. Patients can easily meet with their physician on any laptop, webcam, Apple device, or Android phone. Just because a patient isn't in-office doesn't mean they can't have a comprehensive consultation — TouchMD delivers a convenient, high-quality experience…. even through the phone.
Consent and document management simplified
To simplify the document and consent form process, TouchMD offers the ability for patients to sign their forms in office or at home. All patients must use their finger and sign their forms directly on an iPad or their own phone. No pens or stylis' required.
TouchMD makes paperless communication simple — just like they make the rest of their consultation product as simple as possible to use.
A flawless patient experience
Part of what excites Nextech so much about TouchMD is their emphasis on providing the smoothest, most flawless patient experience possible.
Through TouchMD, there is a free, secure portal and app that enables patients to relive their consultation from home (or wherever they are). Called myTouchMD, patients can learn more about your practice, offerings, and facilities — plus view their images saved during their office visit.
TouchMD testimonials speak for themselves
What makes TouchMD a perfect addition to Nextech is that it offers a seamless solution, so patients can always come first. And the testimonials for TouchMD speak for themselves:
"TouchMD has really revolutionized my practice. We now use TouchMD with our patients. It's seamless, it works with our EMR, and we're very pleased. I'm very picky and very demanding, and this is one of the best products we've got in the last five years." — Dr. Adam Angeles, Plastic Surgeon
"It has really changed how I do the consultation… it has become a very interactive experience with the patients." — Dr. William Bruno, Plastic Surgeon
"We really value great systems that help better educate our patients so that they have a clear understanding of the surgery that we are proposing. TouchMD allows us to give that information to the patients." — Dr. Richard Bloom, Plastic Surgeon
"TouchMD has really been revolutionary in my practice. It allows us to get more patients closed, and provides an excellent tool for patient education… It allows us to manage our photography in a very efficient manner, and to take very accurate before and after photos." — Dr. Lisa DiFrancesco, Plastic Surgeon

Nextech + TouchMD = More client capabilities
As TouchMD merges with Nextech, TouchMD's capabilities will open new doors for practices and their individual needs. For more information about the acquisition, read our press release. For more information about TouchMD and all its capabilities, check out the website or watch the video below.
Want to see a demo and how TouchMD can help your practice? Register here!
HERE ARE SOME RELATED ARTICLES YOU MAY FIND INTERESTING