3 MIN READ.
Save the Day—and Time—with a Highly Efficient Charting Process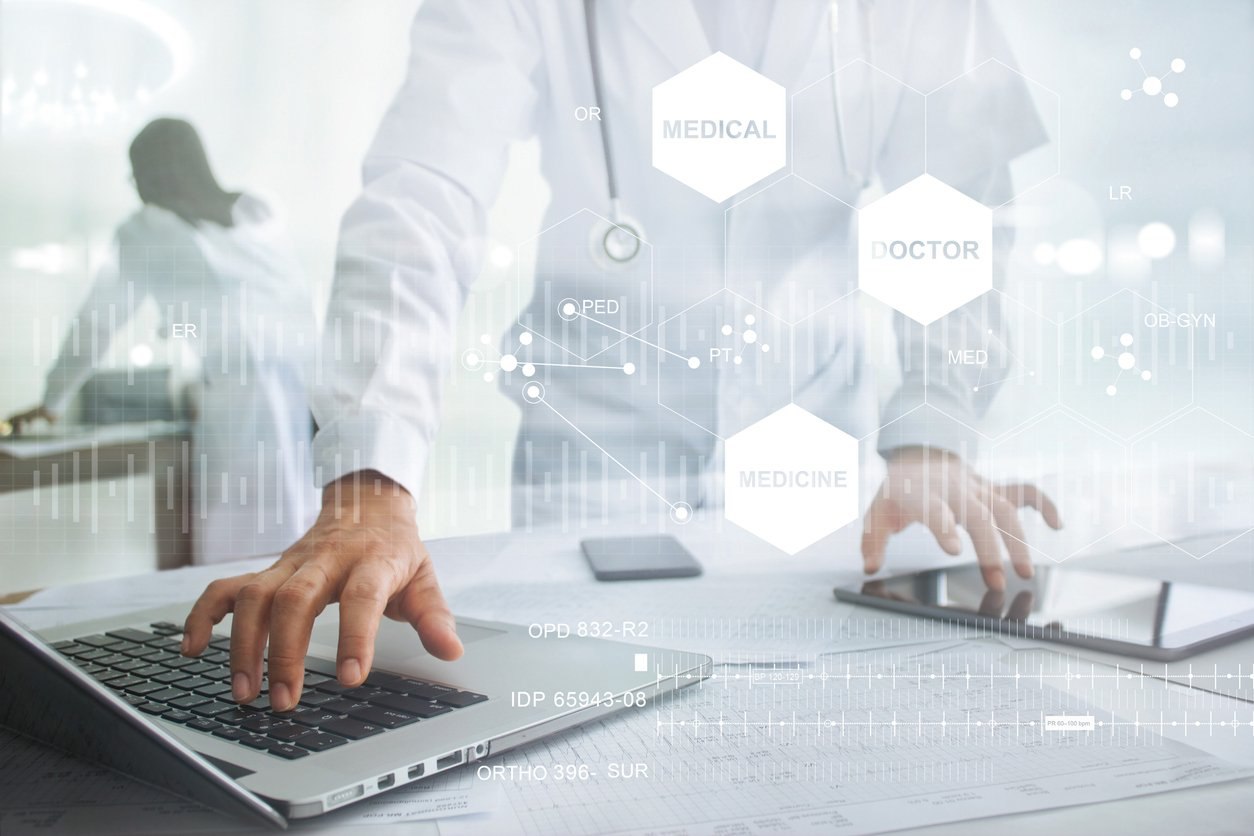 Does your Ophthalmology practice struggle with slow charting? Are you frustrated by how much time it takes to fully document patient care?
While it may seem like you need super powers to improve charting performance, the reality is you already have the tools and features at your fingertips. By dialing into a few tips from your Nextech onboarding process, you can bring skills back into practice that may have been forgotten along the way and better leverage your clinical and practice management technology to transform charting and coding—making you the hero who saves the day.
Enable key information review in a flash.
To ensure an efficient yet patient-focused appointment, providers must be able to quickly review historical data about the patient at the start of the encounter to understand the individual's past visit history. In Nextech's IntelleChartPRO, you can enable this quick glance by customizing the chart view to automatically display key data points on a single screen. As shown in the image below, this allows you to review critical information, including clinical findings, medications, procedures, diagnostics and billing data, at-a-glance. A drop-drown list including the patient's history of health challenges can also swiftly communicate what treatment the patient has had to date.
As a side benefit, utilizing the PL feature on the Patient Detail Page is also an excellent resource for billers who need quick access to applicable ICD-10 codes for prior authorizations and other paper work.


Don't disguise why the patient is being seen.
The reason for the patient visit and the chief complaint are two important pieces of information providers must document. Although tempting to treat these two fields the same way, they are different. The reason for the visit (in blue below) describes the nature of the appointment, such as a check-up, procedure or test. A chief complaint is a concise statement that outlines the symptoms and problems that prompted the visit. It is usually stated in the patient's own words (e.g., blurred vision, a new floater), and can be found in the History of Present Illness (HPI) field in IntelleChartPRO (in green below).
By charting these two elements correctly, you can better describe the patient encounter, yielding stronger coding and reimbursement while improving communication with referring partners.

Build a problem list on the fly.
Whether you are dictating information or charting on your own, there is a need for speed when it comes to documentation. To facilitate faster charting, you can generate a problem list directly from your findings. That way, the person documenting can rapidly pick and choose the relevant information from a drop-down menu instead of manually entering unique descriptions ensuring a streamlined charting experience. Spending too much time looking for a diagnosis? The system can filter options by general problems, such as diabetes, glaucoma and age-related macular degeneration (AMD), guiding you as you create a refined list.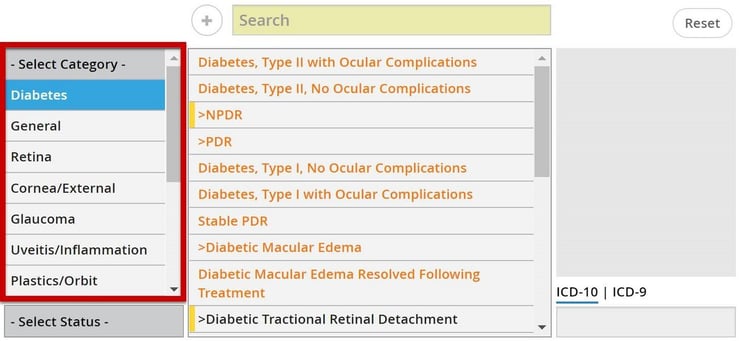 Although you may not be able to see through walls or leap tall buildings in a single bound, by fully leveraging your clinical and practice management technology, you can become a charting hero, helping your practice streamline clinical care while preserving accuracy and fostering a better patient experience.