3 MIN READ.
Three Ways to Optimize Your Conference Experience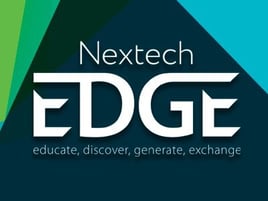 Attending conferences every year can be overwhelming, exhausting and maybe even nerve-wrecking; but they don't have to be! Nextech's 5th Annual User Conference, EDGE, is right around the corner and we want to provide you with helpful tips to ensure you are fully optimizing your conference experience.
With more than 140 sessions covering a wide range of topics, there is a lot to absorb during this event. Taking time to plan for the conference can not only optimize your time, but also set your practice up for future success. Here are three strategies for ensuring you get the most out of your conference experience.
Build your agenda before the conference.
As we aim to provide our users with tools that are both product-specific and job-specific, it's best if each attendee thinks through the ways to approach building their agenda.
Wait! Before you quickly pick out all the sessions that sound entertaining, we recommend you do an internal assessment of your practice to determine areas that may need improvement and/or are lacking. From there, you can focus your schedule around that specific area that needs assistance, then you'll quickly become an expert. The alternative option is to attend sessions across all categories if you wish to be well-versed in every area of your practice. Need help utilizing your practice's social media page? Go to that session! Looking to become a superuser? Go to that session too!
Attending with a co-worker? Make sure you aren't going to the same sessions! Share notes to expand your knowledge across different categories.
Interested in checking out some of the sessions that will be at EDGE? Check out the EDGE website where you can filter based on your interests.
Don't forget! At most conferences there are further opportunities to learn outside of the sessions. EDGE offers pre-conference sessions deep-dive into subjects — such as electronic medical record workflows, MIPS and practice marketing — providing attendees with even more targeted content and freeing time during the conference for tackling additional topics.
Plan for networking opportunities.
In addition to sessions, the conference gives attendees a chance to connect both in-person and online with other provider organizations and share best practices and lessons learned.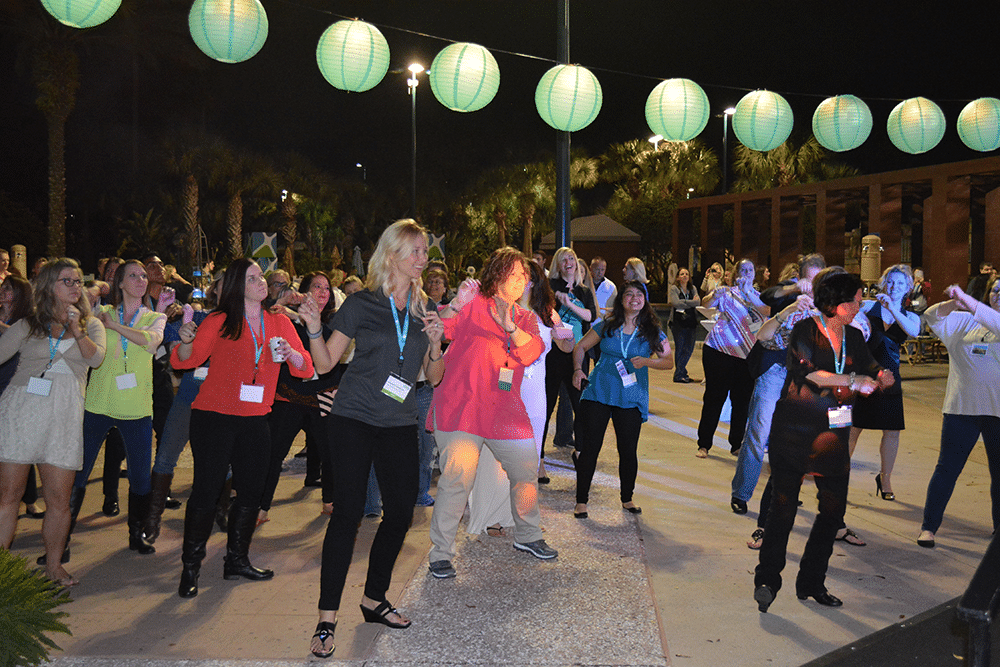 Note! To fully take advantage of these opportunities, be sure to use the conference app to identify practices in your area that are attending or connect with the Facebook group! Attendees can also meet with their Nextech Client Success and Inside Sales Managers for recommendations, and in some cases, they can facilitate introductions.
During the conference, make a point to attend all the amazing networking events and the exclusive Universal Studios™ After-Hours park event. These are fun ways to connect with other Nextech users as well as staff, making your experience more interactive and rewarding.
Leverage additional conference resources.
Keep in mind! Before attending any conferences, it's important to be fully aware of all the additional resources outside of the normal sessions. For example, at EDGE there are the ever-popular 1:1 sessions in which attendees can spend 45 minutes asking questions and receiving feedback on how to fully optimize their solution.
Do you have product specific questions about your EMR or Practice Management? There will be specialists available for 15-minute walk up Q&A sessions the duration of the meeting.
Another resource to take advantage of it is the Expo Hall, which houses numerous vendors that are committed to helping providers realize their goals of stronger clinical and financial performance and are ready to help attendees navigate the future.
Nextech's User Conference presents a prime opportunity to immerse yourself in learning. Many of our attendees return year-after-year, calling EDGE "one of the best conferences around." Not only do they enjoy the educational sessions and networking, but they feel like they're part of the Nextech family, working together with their colleagues to improve the delivery of patient care.
For more information about the conference, speak to your Client Success Manager or visit the EDGE website today!
HERE ARE SOME RELATED ARTICLES YOU MAY FIND INTERESTING