3 MIN READ.
Veterans Affairs Performed 750,000 Patient Visits via Telemedicine in 2015
All 50 states may not be on board the telemedicine train as of now, but don't count the U.S. Department of Veteran Affairs among the detractors.
According to a report from Politico, the VA's Chief Officer for the Office of Connected Care, Neil Evans, announced at an American Telemedicine Association event that the VA performed approximately 750,000 medical visits via telemedicine in 2015.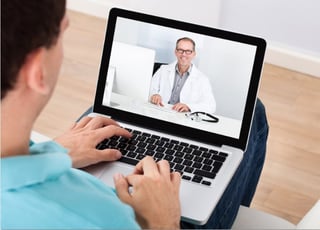 Since 2009, the VA is utilizing telemedicine nearly five times as much for its visits while also seeing a similar increase in the amount of patients seen.
Telemedicine is quickly growing into a major part of the healthcare industry. In fact, a recent report released by Research and Markets suggests that the global telemedicine industry will grow to a whopping $40.9 billion by 2021 - up from $17.9 billion in 2015.
For more information on the report, click here.