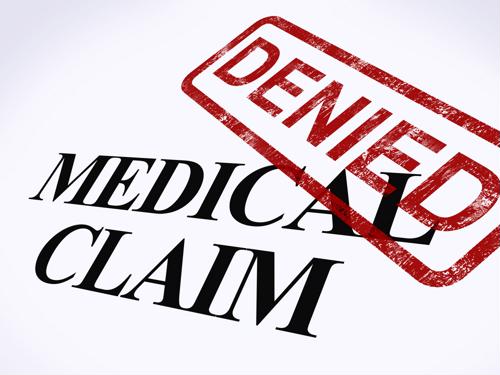 Even with the most effective medical billing software, all medical practices experience some level of claim denials (when insurance companies refuse to honor requests for health care coverage). According to the American Academy of Family Physicians, the average denial rate for providers is between 5 and 10 percent. However, the general goal is to keep that number below 5 percent, as a lower denial rate means a more abundant cash flow.
While providers may lay the blame on payers, it may be wise to reflect on the processes of one's own practice and make changes such as these to reduce denial rates and boost profits:
"Specificity is key when it comes to medical coding."
Hone coding practices
Specificity is key when it comes to medical coding, and symptoms, diseases and services must be coded to the highest level possible. If a claim is not precise enough, the insurance carrier is more likely to deny the request. Fortunately, the ICD-10 transition allows for much greater specificity, utilizing seven alpha-numeric codes compared to the three or four used in ICD-9. The change entails documenting variables such as the type of encounter that prompted the visit and relief or non-relief of symptoms.
Despite the long-term goal of enhancing specificity, ICD-10 is expected to cause a spike in denial rates at the beginning of its implementation, particularly among practices that are unprepared for the transition. The potential rise in denials is causing great concern among stakeholders, which can be clearly seen in the Twitterverse.
Claim denial rates could increase 100 to 200% with ICD-10. Will your practice be able to handle increased denials? http://t.co/sTTQcFa8dS

— TriZetto Provider (@TZProvider) Feb. 28, 2014
With that in mind, utilizing the best ICD-10 software is integral to the effort to reduce claim denials. Nextech offers an ICD-10 solution to make the transition easy and seamless, providing upgrades and training for compliance by the October 2015 deadline.
Implement automated processes
As the AAFP points out, automated processes can aid a practice in maintaining lower denial rates, as manual error plays a large role in denials. Nextech's automated electronic tools provide a suite of solutions for improved billing and claims management. Electronic billing has the capacity to increase the accuracy of claims while reducing denials and helping your practice receive payments faster.
Nextech's E-Eligibility and E-Remittance services also aid in the real-time tracking of claims, allow providers to batch payments from insurers to multiple patients and even generate bills straight from the EMR software. These services also eliminate much of the filing, tracking and resubmitting work, saving your practice valuable manpower.
"Simple mistakes in coding can result in claim rejection."
Check for errors before submission
As every college professor reminds students, proofreading is invaluable. Simple mistakes made during coding can result in the rejection of claims, causing additional work and a delay in payment. Identifying and correcting errors before submission is essential, but manually doing so requires time and resources that small practices may not be able to afford. The revenue management solutions available through Nextech incorporate automated pre-submission error checking. This can help significantly lower denial rates and, in effect, increase revenue for your practice.