5 MIN READ.
Everything You Need to Know About MIPS and its 2023 Changes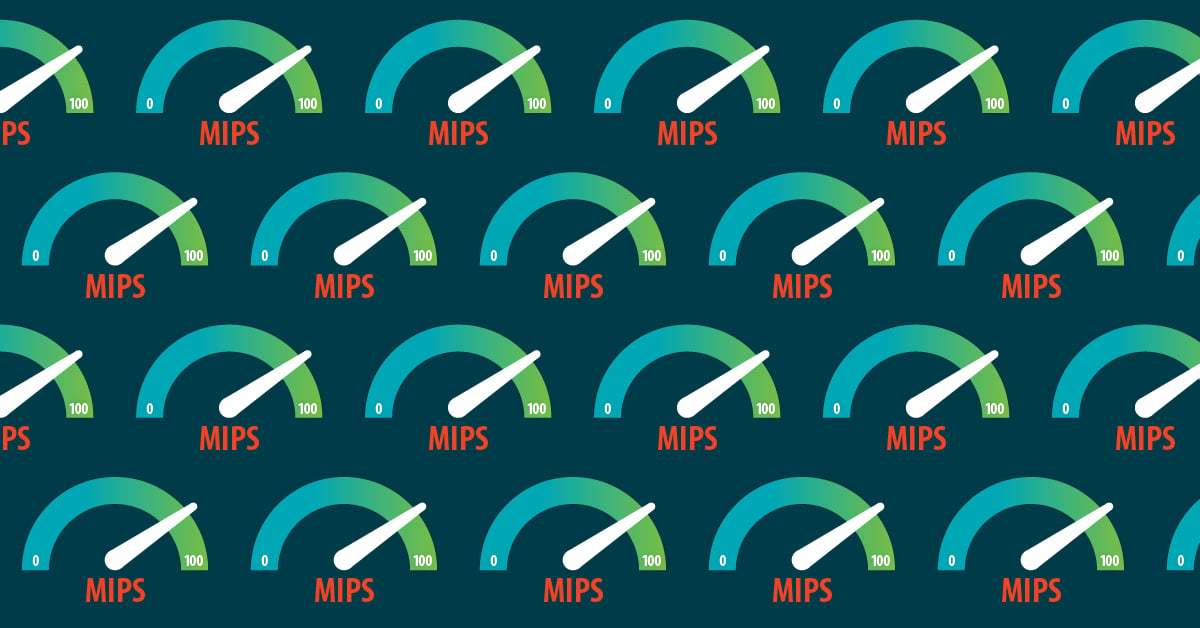 Many changes have taken effect for clinicians' Merit-Based Incentive Payment System (MIPS), and it may be helpful to take stock of the program as it stands while you progress through your 2023 reporting strategy. Here, you will discover what MIPS is, how it works, why you should care about participating in MIPS, and what recent changes have taken place.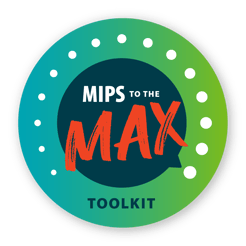 This post has been updated since its original publish date.
What is MIPS?
The MIPS Program, established by the Medicare Access and CHIP Reauthorization Act of 2015 (MACRA), is the Medicare payment adjustment program that determines how much your practice will be paid in Medicare payment adjustments.
Applying a composite performance score, eligible clinicians (ECs) will receive a payment bonus, a penalty, or no adjustment.

Launched on January 1, 2017, MIPS seeks to transform the healthcare industry from a fee-for-service to a pay-for-value trade. It also intends to reduce the administrative burden on ECs and provide greater confidence in their annual payment updates.

The Quality Payment Program (QPP), which MIPS has created, consists of two main facets:
Merit-Based Incentive Payment System (MIPS)

Alternative Payment Models (APMs)



MIPS distills three prior Medicare programs into one: the Physician Quality Reporting System (PQRS), the Value-Based Payment Modifier Program (VM), and the Medicare Electronic Health Record Incentive Program (EHR).
How Does MIPS Work?
As a 100 performance-based points program, MIPS calculates each Medicare Part B clinician's composite performance score (CPS). The four parameters for MIPS scoring and category weights include:

Quality (30%)

Promoting Interoperability (25%)

Improvement Activities (15%)

Cost (30%)



Why Should You Care About MIPS?
Medicare Part B ECs are required to partake in the MIPS program or face a negative 9% payment adjustment on their Medicare payment Part B reimbursements. Provider engagement has decreased from 97% to 90% in the past year. However, the penalties you may face could be imposed by more government regulations or other providers.
Furthermore, your scoring gets published on physician compare websites. It's always best to start early if your practice is new to MIPS to avoid the risk of penalties.
2023 MIPS Changes
Although MIPS was originally intended to be a budget-neutral program, there is a $500 million incentive allocation for ECs scoring 89 or higher for their CPS value in 2022. So this year, that exceptional performance incentive will be removed from the MIPS program.

However, the threshold to avoid a negative payment adjustment at 75 points has remained constant. Another steady factor is that the 2023 penalty and incentive payment adjustment range is from negative 9% to positive 9% on the scale.
The Quality Category reporting period remains 12 months, while six quality measures with one high-priority measure still exist for 2023. Concerning the data completeness threshold, ECs must report at least 70% of all eligible instances for the reporting year. It is noteworthy that for future years 2024 and 2025, a proposed rule change will modify that threshold to 75%.

2023 Quality Modifications
Health Equity Measures have been added to High Priority Measures in 2023 as quality changes. These changes revolve around patient safety, patient experience, efficiency, care coordination, and other outcomes. The process will be guided by benchmarks that were established two years prior.

Furthermore, with respect to the Quality Measure changes for 2023, 194 MIPS measures were proposed. Specifically, nine new quality measures were being added. Fifteen were removed, and 73 quality measures were modified.

2023 Promoting Interoperability Modifications
The PI category reporting period remains 90 consecutive days and has had several modifications. To maintain certification, ECs must meet the 2015 Electronic Health Record (EHR) Cures Act requirements to report for this category. Additionally, the Query of the Prescription Drug Monitoring Program and the Public Health and Clinical Data Registry are mandatory categories for 2023 rather than elections.

2023 Improvement Activities Modifications
The IA reporting period remains 90 consecutive days and there have been four new improvement activities, including COVID-19 achievement for practice staff. The removal of six improvement activities was proposed. Significantly, the Consultation of Prescription Drug Monitoring program will be required to promote interoperability as a high-weighted activity rather than an improvement activity.
2023 Cost Modifications
Because there were many changes in 2022 for the cost category, there were no proposed changes in this category for 2023.

MIPS Value Pathways
The MIPS value pathways (MVPs) are a new participation framework to be introduced in 2023 due to clinician and stakeholder feedback about improving MIPS. Created to reduce the reporting burden, MVPs help reduce patient costs by streamlining the MIPS process.
So whether your practice is new to MIPS or seasoned, it is crucial to pay close attention to the changes in 2023. Being an active and current participant in the MIPS program is equally important. Start early and check in with your program often to ensure that you avoid penalties and receive as many incentives as possible.
Learn more about MIPS and what's to come
Like this article? Download a printable version as well as a MIPS calendar, eBook, and checklist in Nextech's MIPS to the Max Toolkit. For more information about MIPS in general or MIPS changes for this year, watch this on-demand webinar to keep your practice up to date.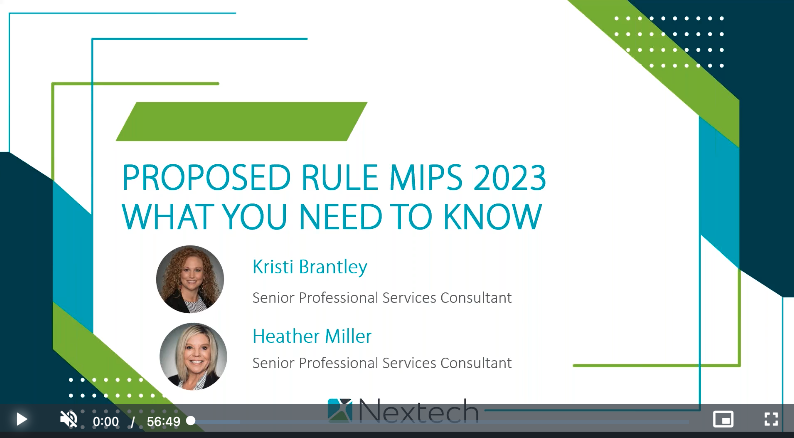 HERE ARE SOME RELATED ARTICLES YOU MAY FIND INTERESTING