5 MIN READ.
5 Healthcare IT Trends Nextech's Grateful for This Year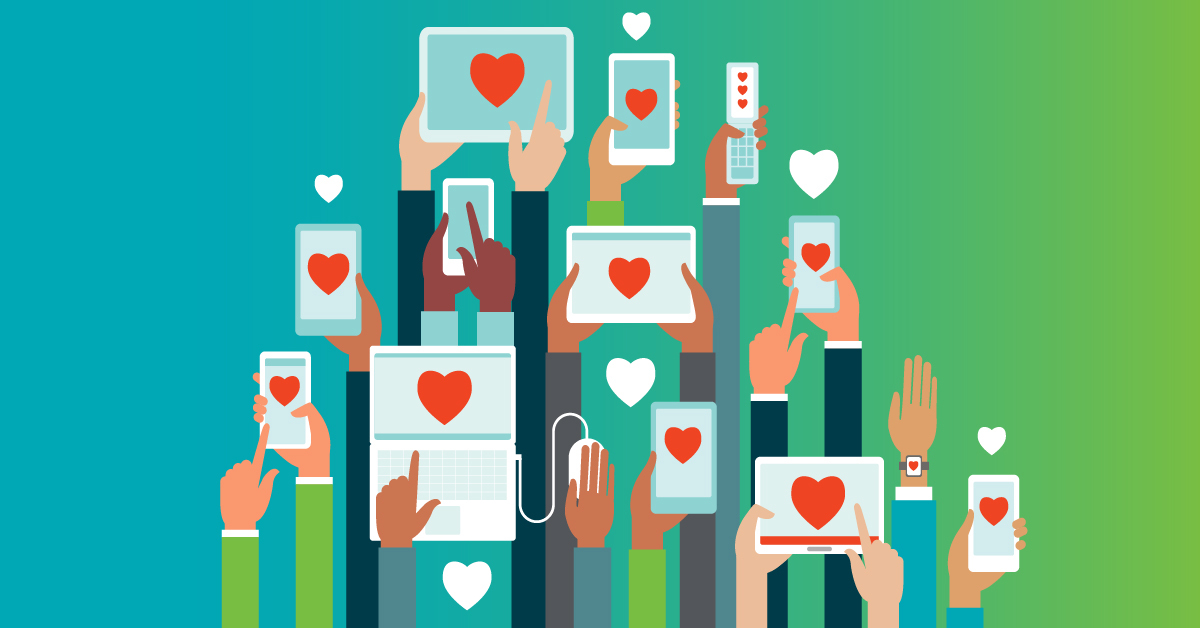 Before it's time to brine the turkey, mash the potatoes, and watch the Macy's Thanksgiving Day parade balloons float down 34th street in New York City, let's take a look at some of the 2022 Healthcare IT trends that have made a splash. These specific trends impact both practices and patients — making 2022 a year focused on tying together a provider and patient journey. Here are the top five Healthcare IT trends Team Nextech is grateful for this year:

Healthcare IT trend #1: Simplified solutions with the cloud
With more and more healthcare systems going paperless, storing patient data and protecting that data is critical.
Switching to a cloud-based solution simplifies the healthcare field immensely, which is why many healthcare practices have already switched to a cloud-based solution, including both electronic health records (EHR) and practice management (PM) systems.
In addition to simplifying patient data and how it's stored, the cloud is a healthcare IT trend worth celebrating because of its enhanced data management with results helping practices see 10 percent more patients each day while also saving over 30 seconds per patient.
Still not convinced this is a healthcare IT trend worthy of gratitude? Think again. Cloud-based solutions come with stronger security — making it harder for people to access and replicate data. After all, stronger security for providers and patients is a primary reason that healthcare is moving to the cloud at an increased rate.
Healthcare IT trend #2: The 21

st

Century Cures Act
Despite practices stressing out over becoming Cures Act compliant for 2022, the 21st Century Cures Act is a major healthcare IT trend we're grateful for. This regulatory act, which takes effect on December 31, 2022, will only improve the ease of healthcare record access to patients.
Additionally, the Cures Act will impact patients by increasing privacy and security, while allowing patients to shop for care and manage costs with better interoperability.
Just as this impacts patients, Nextech is grateful for how the Cures Act will change practices. Patient data requests will become easier and more inexpensive. With the Cures Act, practices will be prohibited from information blocking — ultimately establishing rules for operational flexibility.
Despite practices having to prepare for the Cures Act, this government regulation is a win-win for both patients and practices.
Healthcare IT trend #3: Expansive patient portals
Patient portals empower patients, which is why expansive patient portals are another healthcare IT trend Nextech is grateful for this year. Not only do patient portals give patients access to their health care records, but they encourage better physician, practice, and patient communication and relationships.
Practices and physicians can leverage patient portals to make prescription refills and referrals easier, while patients can use their portals to check lab results, review insurance information, and even pay unpaid balances.
According to the American Academy of Ophthalmology, robust patient portals include:
Clinical summaries

Secure HIPAA-compliant messaging

Online bill pay capabilities

New patient registration

Ability to update demographic information

Prescription renewals

Appointment requests

Medication lists

Lab and test results

Comprehensive medical history

Patient educational materials
While providers can use patient portals to communicate and simplify workflows that would take longer without a portal, ultimately — patient portals offer all providers one secure place to relay information.
Healthcare IT trend #4: Ease of telehealth
Since the pandemic, the increase of telehealth has broadened and become even more important for providers to offer patients. Despite the dissipation of the pandemic though, patients today continue to rely on telehealth. This healthcare IT trend sees no signs of stopping, which is why telehealth has become integrated with many EHR solutions.
With integrated telehealth options, practices can deliver appointments with just a simple Wi-Fi connection — talk about simplifying the patient experience and the provider workflow.
Healthcare IT trend #5: Upgrades to cybersecurity
With over 66 percent of healthcare organizations reporting they experienced a ransomware attack in 2021, upgrading cybersecurity is one healthcare IT trend we are grateful for.
Since protecting data and electronic medical records (EMR) is critical to the healthcare industry, and required by HIPAA, practices are investing more time and research to find secure and compliant EHRs that actively work to prevent ransomware attacks. When deciding on a cybersecurity solution, it's important to ask questions like:
How is their EHR data center protected?

Does the EHR system have built-in security features like multifactor authentication?

What is the plan of action in case a ransomware attack or data breach disaster occurs?
Additionally, it's important to find an EHR solution that understands the issues that can arise from data breaches such as:
Operational downtime

Massive fines

Reputational damage
Upgrading cybersecurity is a win-win for both practices and patients.

An attitude of gratitude
With Thanksgiving around the corner, we have a lot to be grateful for. But we also have a lot of momentum and excitement around these healthcare IT trends and what 2023 will look like. Will these trends keep trending, or will they change? No matter what — Nextech is here to help our clients and future clients navigate the landscape. Happy Thanksgiving!
HERE ARE SOME RELATED ARTICLES YOU MAY FIND INTERESTING