4 MIN READ.
How Plastic Surgery Practices Exceed Patient Expectations With TouchMD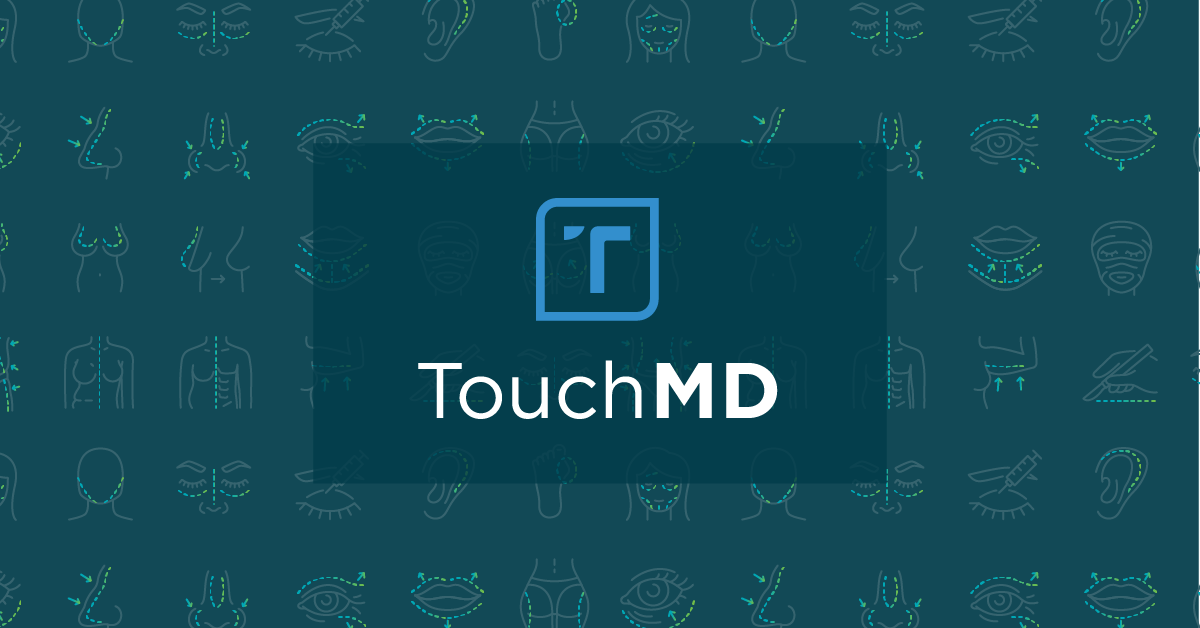 Through the TouchMD Consult experience, you can increase your conversion rates by delivering exceptional marketing and patient engagement. By curating each experience, TouchMD Consult ensures your patients have the optimal visit with you. Guiding your patients through the decision-making process on iPad or Windows touchscreen devices will give them the peace of mind that only bespoke, high-resolution videos, images, and text can provide.
Personalize their experience by saving hand-drawn and annotated photos on their TouchMD app for later consideration. Deliver impactful consultations for your plastic surgery practice with TouchMD Consult — here are seven ways to exceed patient expectations, including patient education software, patient photography, digital consents, integrated telehealth, patient marketing, point-of-care marketing, and the patient app.
Patient Education Software
Apply state-of-the-art patient education software to every touchpoint of your patient experience. Boost your credibility and increase patient confidence with our TouchMD patient education experience by:
Illustrating Your Expertise:

Call upon photos or images to demonstrate your ability to educate your patients. By annotating these photos to make your point, you can enhance your credibility and know-how with your patients.

Establishing Patient Trust

: Make an impact with patients by fully informing each patient of their options so that they better trust your lead and can move confidently in the direction agreed upon that offers the best outcome.



Patient Photography
Your plastic surgery practice needs high quality patient photography that delivers impactful photo management and comparison features. It is proven that consistent before and after photo's sell procedures. TouchMD eliminates the painful process of capturing consistent before and after photos the practice can be proud of. Create that "wow" effect with TouchMD's quick-to-generate side-by-side image gallery for each patient. With cutting-edge patient photography, you will leave each patient with striking photos to remember their before-and-after look.
Digital Consents
Banish tedious consent forms by leveling up to TouchMD's digital consent forms. This will refine your patients' digital experience and streamline their digital consent by consolidating the process into one elegant step. Signing on the dotted line has never been so quick or easy with digital signature capability, in office or from home with the patient app.
Integrated Telehealth
Maintain a brisk calendar and deliver high-touch appointments with TouchMD's integrated telehealth capability. Boost patient engagement and meet your patients from virtually anywhere through our HIPAA-compliant video and image telehealth feature. Designed to scale your business, integrated telehealth is your go-to option for both doctor and patient appointment ease and accessibility. Request a demo and see if it is right for your practice.
Patient Marketing
Provide your patients with the ability to buy automatically from you anytime and anywhere with TouchMD's direct-to-patient marketing software. As a first-of-its-kind, TouchMD's patient marketing platform enables medical providers to illustrate, inform, and recommend solutions to each patient. Use TouchMD's Preferred Vendor Program to seamlessly include pharmaceutical, manufacturer, and service provider marketing or products into your patient marketing campaign. With integrated problem-solving technologies, our patient marketing platform accelerates conversion rates because it is so turnkey and agile.
Point-of-Care Marketing
Walk through every step of your patient's journey with TouchMD's point-of-care marketing. Create a memorable experience from your lobby to the doctor's in-office visit by engaging each patient directly in your care. Implement TouchMD Playlist into your patient experience and give them access to your curated videos and images and a dashboard of providers, treatments, products, services, and special offers. Make their appointment an experience to remember, and start the conversation with TouchMD's done-for-you, point-of-care marketing.
Patient App
After visiting with you, your patient can take home their TouchMD-enhanced doctor's appointment with our patient app. From the comfort of their own home, patients can learn more about your practice and facilities, view videos about their aesthetic diagnosis and the proposed treatment solutions, and explore their in-office photos and videos to make a more informed decision about their procedure.
What doctors are saying about TouchMD:
"It's been absolutely the best investment I've ever made." — Shaun Parson, MD, Plastic Surgery and Skin Center in Scottsdale, Arizona.
"We just can't live without TouchMD. It's really helped my practice." — Joe Gryskiewicz, MD, Twin Cities Cosmetic Surgery in Minneapolis, Minnesota.
"In the competitive marketing where I'm at, I think it does help my practice stand out a little bit more." — Will Bruno, MD, William Bruno Plastic Surgery in West Hollywood, California.
"I'm very picky, very demanding, and this is one of the best products that we've got in the last five years." — Adam Angeles, MD, Bend Plastic & Reconstructive Surgery in Bend, Oregon.
"TouchMD has been revolutionary in my practice. It allows us to get more patients closed for our cosmetic consultations and provides an excellent tool for patient education." — Lisa DiFrancesco, MD, DiFrancesco Plastic Surgery, Atlanta, Georgia.
"Patients comment on the 'wow' factor of having TouchMD…Our conversion rate with consults has increased dramatically." — Jeff Healy, MD, Healy Plastic Surgery, Waimalu, Hawaii.
"TouchMD gives the patient a good idea of what to expect, and it gives me a good idea that I've explained the procedure to them in a way that they can understand." — Ryan Hoffman, MD, Main Line Institute of Plastic Surgery, Wynnewood, Pennsylvania
Upscale with TouchMD
With over 10 years of providing bespoke, turnkey solutions to physicians and thousands of satisfied doctors, TouchMD is ready to help you. Specializing in marketing, consultation, and imaging software solutions, our next-level systems can offer you the state-of-the-art platform you need to compete and maintain your revenue generation edge. Put your "best face" forward with your patients by trusting TouchMD's touch screen technology and can-do services today.
HERE ARE SOME RELATED ARTICLES YOU MAY FIND INTERESTING