The world is more mobile than ever before and it now appears a greater number of physicians are doing the same in throughout the workday According to a new survey conducted by Black Book Market Research, 52 of ambulatory practice physicians currently access patient records or reference data from a mobile device. But the use of mobile devices doesn't stop there for ambulatory physicians.
The survey also revealed that
31 percent of physicians are using smart phones
as a part of their individual patient management strategies.
The rise of electronic medical records (EMR) in medicine has certainly led to this surge in the use of mobile devices. Healthcare IT softwares are becoming more advanced with every passing year, meeting the evolving needs of physicians in a number of areas. Additionally, smart phone usage is consistently rising and with so man patients utitlizing mobile devices to stay involved in their own healthcare, it only makes sense for the physicians to replicate that in order to stay engaged with their patients.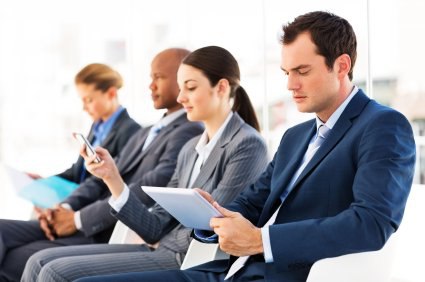 "As the transition to mobile devices has been rapidly occurring over the past five years, progressive EHR vendors have responded with clear plans and successful products to help expand the user experience," Doug Brown, managing partner of Black Book Market Research, said in a statement. "With more than half of physicians using a mobile device in their medical practices, these EHR vendors are allowing providers to choose which platform best fits into their workflow in multiple healthcare delivery settings including highly usable mobile products."
RELATED: Benefits of EHR mobility in healthcare
The number of physicians utilizing mobile devices in their practice is expected to rise, too. While more than half of physicians already indicated they use mobile devices now, 70 percent "intend to look to their mobiles for these use cases by the end of 2015."
The rise of mobile use by physicians wasn't so common with physicians even two years ago. In the same survey conducted by Black Book Market Research back in 2013, only about 8 percent of respondants used a mobile device for ePrescribing, accessing records, ordering tests or viewing results, This represents an increase of 44 percent from 2013 to 2015.
Based on this research, it's clear mobile devices will continue to play a huge role in healthcare moving forward, which further emphasizes the importance of selecting an EHR vendor that not only is designed for your specialty but one that also provides clients with high-quality mobility functions and features to match this growing need.