5 MIN READ.
Ophthalmology EHR — Why Nextech's the #1 Industry Leader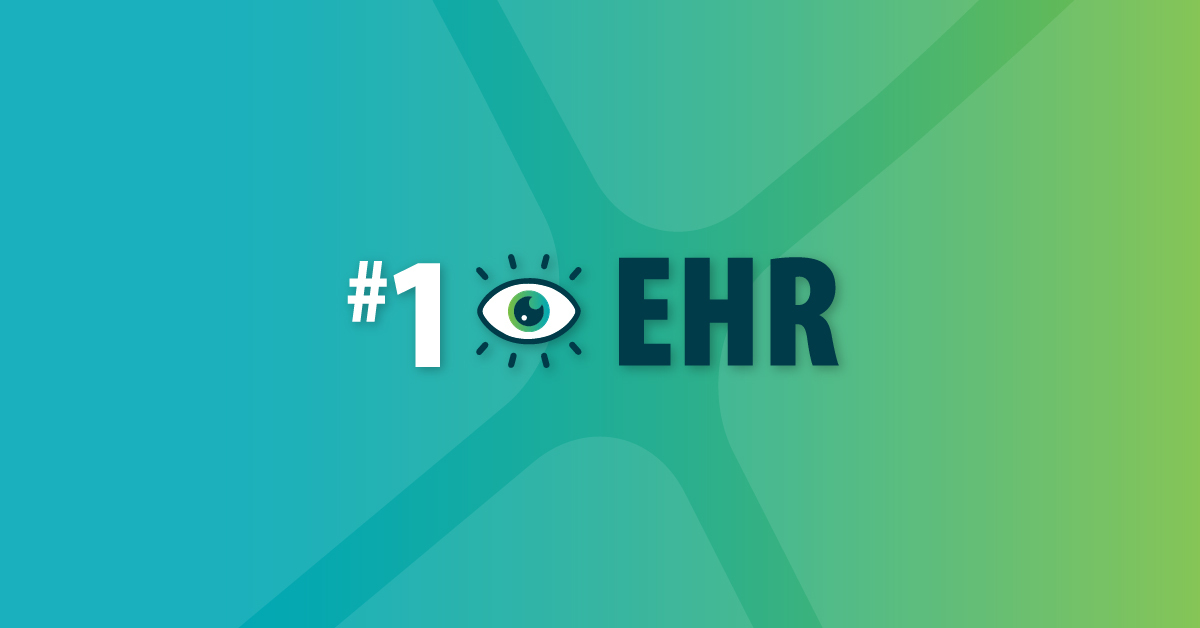 It's true — Nextech is the #1 industry-leading Ophthalmology EHR and PM solution and we've got the facts to back it up.
Nextech's the industry-leading ophthalmology EHR and PM thanks to its specialty-specific intelligence. This ensures the most accurate charting and efficient exam workup for every segment of ophthalmology's specialty. However, the reasons for being the industry leading EHR and PM go much further. Here's a deeper look into why Nextech is the #1 ophthalmology EHR and PM solution:
Nextech's IRIS Registry ® certified
First and foremost, Nextech's EHR has integrated with the IRIS® registry since it launched in 2013 and Nextech is the #1 EHR collaborator on the American Academy of Ophthalmology's IRIS Registry® with the most registered practices.
Nextech's integration is available to ophthalmology clients at no charge and our team of experts will not only help set up your credentials, but they will map the IRIS Registry into your system as part of the implementation process.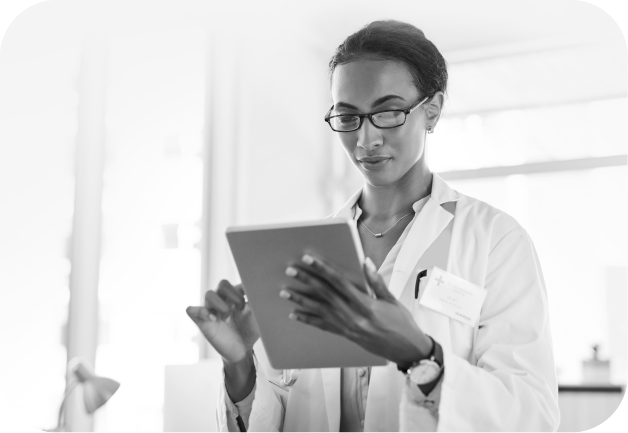 Work smarter, not harder with Nextech's EHR and PM
Thanks to Nextech's ophthalmology EHR and PM, ophthalmology practices can experience time-saving charting features with the industry's only true single-page layout.
With Nextech's single-page layout, you will only see what you need to see, and the intuitive workflow keeps things simple — so you can avoid complicated workflows and spend more time with patients.
Additionally, Nextech's #1 ophthalmology EHR can save 60-90 minutes a day with reduced click rates speeding up exam times by over 10 percent — saving valuable time in your day-to-day workflow.

Cast a larger net with Nextech's #1 ophthalmology EHR
Through Nextech's EHR and PM, easily develop and strengthen your own nationwide network of specialists without ever having to leave your office.
With Nextech, you can expedite referral management. Whether you need to make a referral or you're sharing patient information for deeper insight with another ophthalmologist, let Nextech's HIPAA-compliant referral management system eliminate time-consuming tasks and efficiently connect you to a larger network where you can even send digital images.

Fully-integrated ophthalmology solutions
Nextech's #1 ophthalmology EHR and PM is a fully-integrated solution. From clinical tasks to front and back office processes, Nextech's EHR can help your ophthalmology practice achieve profitability while helping you provide a top-notch level of care.
The #1 Ophthalmology EHR features speak for themselves:
Single page layout mirrors your problem-driven workflow

Adaptable templates and predictable content streamline charting

Regulatory performance monitoring maximizes reimbursements and helps your increase your MIPS score

Subspeciality features improve documentation and workflows

Layered drawing

Simplified e-Prescribing

Automatic letter generation expedites referrals and communication

HIPAA-compliant telemedicine

An integrated ASC charting solution that cuts redundant data entry
Fully-integrated solution ophthalmology PM
In addition to having the leading EHR, Nextech's the leader in PM with its simplified and streamlined practice management software. Nextech's fully-integrated ophthalmology PM includes:
Advanced scheduling

Comprehensive patient management

Robust billing

A 360-degree approach to revenue cycle management

Lead management and marketing automation

Comprehensive reporting and analytics

Optical inventory and POS

A patient portal with a mobile app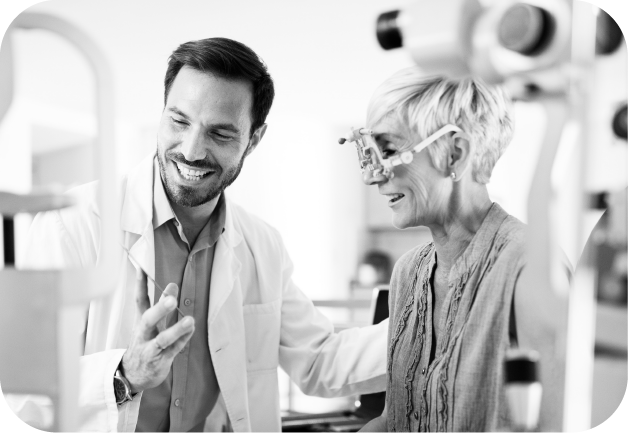 Hear from our ophthalmology clients
While Nextech can share all the details about why our solutions are #1 in ophthalmology, our client testimonials also speak for themselves:
"Nextech has been a consistent, reliable partner over the years that we can always reach out to. When I do reach out, I see the same names I've known for years — that says a lot. The consistency of having those same people we can reach out to who are brilliant is important. I wouldn't trade this relationship for anything." — Patti Barkey, CEO of Bowden Eye & Associates
"The more efficient you are with check-in and checkout, and with documentation in the exam room, the more you can engage with people, resulting in a much better patient experience. With Nextech, all our processes are so much easier. Simply put, you don't have to work hard to accomplish what you want. They're very intuitive, that's something we've really enjoyed." — Jennifer O'Sullivan, Practice Manager of Southern Retinal Institute
"I love that it automatically populates information from the clinic note into the ASC chart — problem list, meds, and everything you need is already there." — Deborah Bray, RN, CNOR, Operations Director and ASC Surgery Coordinator at MidWest Eye Center
"We had to be up and running quickly, and Nextech got it done for us. They made it happen in an unbelievably short amount of time." — Lauren Duplechin, Office Manager at Vitreoretinal Institute
"The value-added aspects of EHR implementation with Nextech have been very real. More of each patient visit is spent taking care of the patient, and less taking care of the chart." — Antonio Capone, MD of Associated Retinal Consultants
Implementation made easy with Nextech

Ready to see the difference with the #1 ophthalmology EHR and PM for yourself? According to the research from the Fox Group, 20 percent of EHR implementations fail — which not only can negatively affect those working within your practice but overall patient satisfaction. At Nextech, we believe implementation failures are simply unacceptable. Our onboarding process will not only set up your practice for immediate success but long-term success that will help improve your practice's efficiency and bottom line.
Currently, Nextech is offering 50 percent off implementation with no cost options. If you're looking to make the switch to the #1 ophthalmology EHR and PM, now is the time.
Schedule a demo to see why Nextech's the #1 industry-leader
To learn more about why Nextech is the #1 industry leader in ophthalmology EHR or more information about our 50 percent off implementation process, schedule a demo today.
HERE ARE SOME RELATED ARTICLES YOU MAY FIND INTERESTING