3 MIN READ.
Struggling to Embrace a Digital Medical Practice? Start with Online Patient Scheduling


Healthcare is experiencing a shift, expedited by the pandemic, from provider-driven to consumer-driven strategies, and what matters most to patients is convenience. Consumer insights company NRC Health reports that 80 percent of patients choose a provider based solely on factors of convenience, outpacing reputation, care quality, bedside manner and even insurance coverage.
Digital access is a key player in delivering convenience, and even as patients' lives are entirely digital, there's an exception when it comes to seeing their doctor, starting with scheduling an appointment. As a patient's first encounter with a doctor's office, the process to book often contains long hold times, cycles of phone tag and inconvenient office hours, which all compromise patient experience and, inevitably, patient loyalty. A 2019 MGMA report examining the scheduling workflow of an integrated system of twelve primary care clinics revealed that patients abandoned 54,000 calls in a year as a result of extended time spent on hold.
As consumer behavior in healthcare trends more and more digital, it seems time may be up on delaying a strategy for online scheduling. The reality for doctors and practice managers is losing patients to unmet expectations for convenience and accessibility or enhancing patient access by embracing a digital medical practice.
Here are four best practices to consider when creating a strategy for online patient scheduling:
1. Think like Amazon.
When Amazon launched its two-day shipping program in 2005, it quickly became a must-have service that turned customers into loyalists. Now, many of us are among Amazon's 126 million U.S. Prime members who rely on, or at least can't imagine life without, the ease and efficiency of ordering from millions of Prime-eligible items in a few clicks or taps.
Just like when placing an Amazon order, patients want nearly instant gratification. Wait times to secure an appointment over the phone are anything but gratifying for patients, not to mention operationally inefficient, and fall among the top dissatisfiers for net promoter scores. A study on patient engagement shows each phone-based appointment requires more than eight minutes of patient and staff time, and that doesn't include the time spent on hold or returning calls.
2. Consider your competition.
Adoption of online patient scheduling is happening at a rapid pace. In 2016, Accenture predicted an explosion of self-scheduling in healthcare over five years, estimating 66 percent of U.S. health systems would deliver digital appointment booking and, with it, a competitive advantage. What Accenture couldn't predict was a global pandemic that would transform digital healthcare from nice-to-have to life-saving nearly overnight.
Imagine a patient researching providers one evening after work—one practice offers 24/7 self-scheduling with real-time appointment availability and the other requires an appointment request form or a patient portal login. According to Software Advice, 75 percent of healthcare consumers prioritize self-scheduling as a key offering, suggesting that patients are increasingly more likely to choose the practice with immediate appointment booking.
3. Prioritize real-time API sync.
What's the old saying that not all technology is created equal? When it comes to online patient scheduling, the adage holds up, and so do automated scheduling solutions with real-time API sync. Web-based APIs allow accurate, up-to-date communication between patient-facing online scheduling and practice management software.
The difference in scheduling technology with and without real-time API sync is the difference between accurate provider availability, avoiding double booking and correctly transferring data into appointment slots, among other factors that impact a smooth and reliable patient experience.
4. Avoid the all-or-nothing trap.
For practice managers hesitant to invest in online scheduling, a common concern is the perceived threat to their high-touch model, especially for patients who prefer or require speaking with staff over the phone. The needs and preferences of these patients are certainly not to be dismissed, and the same is true for the patients booking 46 percent of appointments after hours or on weekends.
Focusing on unique patient population needs—because no one knows your patients better than you do—allows practice managers to build a strategy for scheduling that ensures the most access. Mixing phone-based and online scheduling for a hybrid approach still dramatically reduces time spent on the inefficiencies associated with manual scheduling, such as phone tag and appointment recalls, and frees up time for activities with greater impact on high-touch patient care.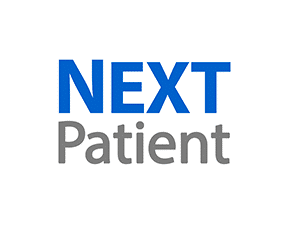 NextPatient: A Nextech Partner
Deliver a modern healthcare experience with intelligent online patient scheduling, optimized reputation management, and digital front desk operations with a real-time, two-way Nextech integration. NextPatient manages more than 300,000 self-scheduled appointments each month, helping medical practices increase patient access, loyalty and acquisition, while saving valuable time. Leave us a note to learn more — we'd love to hear from you!
HERE ARE SOME RELATED ARTICLES YOU MAY FIND INTERESTING