In a study conducted by REACH Health, nearly 400 healthcare executives, physicians, nurses and other professionals gave their feedback regarding the impact of telemedicine in their own practices.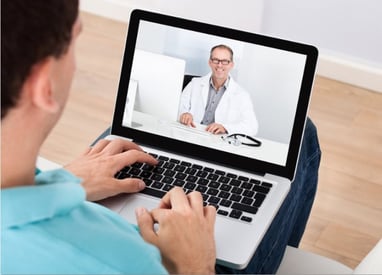 The REACH Health 2016 U.S. Telemedicine Industry Benchmark Survey found that 62 percent of practices currently utilizing telemedicine believed it was highly successful in improving patient convenience. An additional 36 percent regarded it as "moderately successful."
Most importantly, however, is the affect of telemedicine on patient outcomes. Fortunately, there's an evident correlation with improved patient outcomes and increased patient convenience. The study revealed that 55 percent of participating practices said telemedicine was highly successful at improving patient outcomes, with an additional 43 percent of practices claiming it was moderately successful. Only 2 percent of respondents believed telemedicine was unsuccessful in improving patient outcomes.
"Telemedicine decision-making is rapidly moving from individual departments and specialties to an enterprise initiative," said Steve McGraw, President and CEO of Reach Health. "Both hospitals and health systems reported significant increases in the average number of telemedicine service lines which are active or being implemented in concert."
RELATED: Telemedicine in healthcare benefits physicians and patients
Roughly 66 percent of respondents claimed telemedicine was "the top priority or one of the highest priorities" for their healthcare organization, representing a 10 percent increase from the prior year.
"There is clearly a high demand in the industry for EMR integration, specifically the two-way flow of individual data elements between telemedicine platforms and EMR systems," McGraw added.
At Nextech, we've partnered with Iagnosis, a leading technology provider of online dermatology solutions. Through it's telemedicine product, DermatologistOnCall®, Iagnosis provides convenient 24/7 access to affordable, high-quality medical care staffed by a broad network of board-certified dermatologists.
For more information on Nextech and Iagnosis' telemedicine partnership, please visit Nextech's dermatology page or visit Iagnosis.com.