4 MIN READ.
Surviving the Nurse Shortage in 2022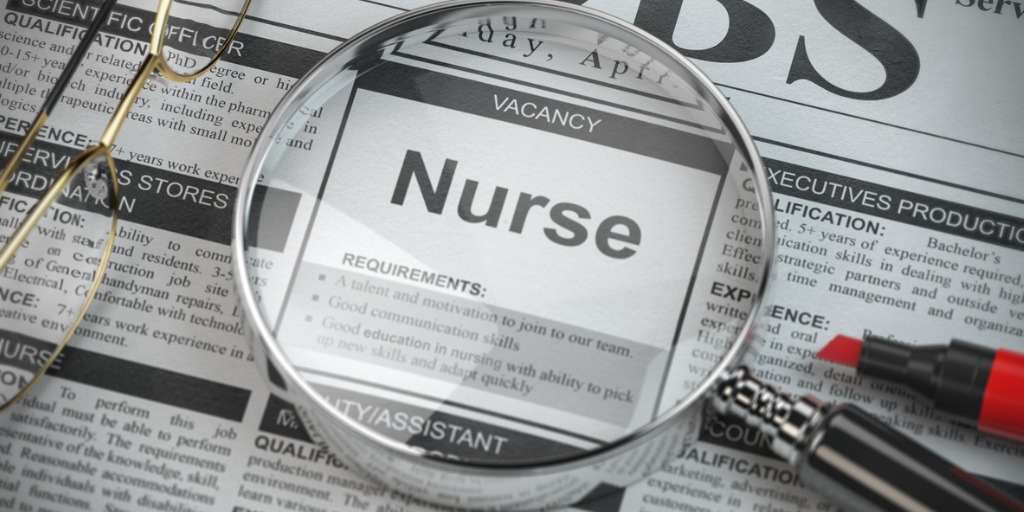 America is currently facing a widespread staffing shortage problem. This is probably not much of a surprise to anyone who has been trying to run a business over the last couple of years. When the COVID-19 outbreak began, a record number of Americans exited the workforce. At that time, the vast majority of people did so because they had no choice, as lockdowns forced many businesses to shut their doors. It was assumed that everyone would return to their jobs once things began to open back up.
Oddly enough, this is not what happened. Even with record high salaries and plenty of job vacancies, 4.4 million Americans quit their jobs in September 2021, and yet another 4.2 million Americans quit their jobs in October 2021. This trend continued into November 2021, during which 4.5M workers quit or changed jobs, setting yet another record. This phenomenon of an increasingly (and often voluntarily) absent workforce has come to be referred to as "The Great Resignation" (a.k.a. "The Big Quit"), and the healthcare sector has not been immune to its effects.
For specialty practices, an ongoing and increasing nurse shortage has led to serious staffing problems. And, unfortunately, the situation is not expected to improve anytime soon. The real issue is that the current nurse shortage did not begin with The Great Resignation. It's been here for years. In fact, the nursing shortage was first announced way back in 2012. If anything, the pandemic only made an already bad situation even worse. Some nurses left healthcare altogether due to increased feelings of burnout brought on by the pandemic, while others who were near retirement chose to exit the workforce earlier than they may have originally planned. The result is a ton of practices with vacancies and not enough nurses to fill them.
Unfortunately, the bad news doesn't end there. Because…
Things Will Likely Get Worse in Q1 2022
When it comes to the current staffing shortage, things are more than likely going to get worse before they get better now that we have entered 2022. Many are predicting another wave of resignations will occur this month. This is because it's highly likely that many employees chose to temporarily stay in positions until at least the end of 2021 so they could take advantage of end-of-year raises and/or collect annual bonuses before giving notice at the start of 2022.
To give you some idea of just how widespread this issue has become, there's even a social media trend connected to The Great Resignation. Just take a look at the #QuitTok hashtag on short-video platform TikTok and you can scroll almost endlessly through videos of people sharing their experiences of happily quitting their jobs. Some of these have even gone viral with millions of views. Take, for example, this TikTok video where a young woman not only celebrates quitting her job after 15 years but encourages others to do the same.
Long story short: It's a very good time to be an employee, because just about everyone is hiring. That being said, this also means it's a really difficult time to be an employer.
FOR MORE DETAILED INFORMATION, CHECK OUT OUR NURSING SHORTAGE SURVIVAL GUIDE EBOOK!
What Can You Do?
First of all, don't panic. Take a breath. It's not the end of the world (yet). There are things that you can do now to minimize the negative effects of the nursing shortage on your practice in the year to come. For a more detailed guide on how to execute these methods, see the link above to our new eBook, The Nursing Shortage Survival Guide.
Here are some simple methods you can use to help your practice survive the nursing shortage in 2022:
Use administrative staff for more nonclinical tasks
Consider reaching out to local nursing schools
Sweeten your recruitment packages
Encourage current staff to stay on board
Your Practice CAN Survive This
We get it. For the last couple of years, it just seems like one bad thing after another. However, you've already survived the worst part. Think about that. Your practice made it through a pandemic followed by an economic crisis. So, you can certainly survive something as simple as being shorthanded. Yes, things are probably going to get worse before they get better. But even this won't last forever. With some resourcefulness and creative problem solving, you can fill in the staffing gaps and make sure that your practice is left standing when the dust of all this craziness finally settles. Don't give up. Your practice can and will survive this.
HERE ARE SOME RELATED ARTICLES YOU MAY FIND INTERESTING