5 MIN READ.
Using Social Media at Your Ophthalmology Practice: The Basics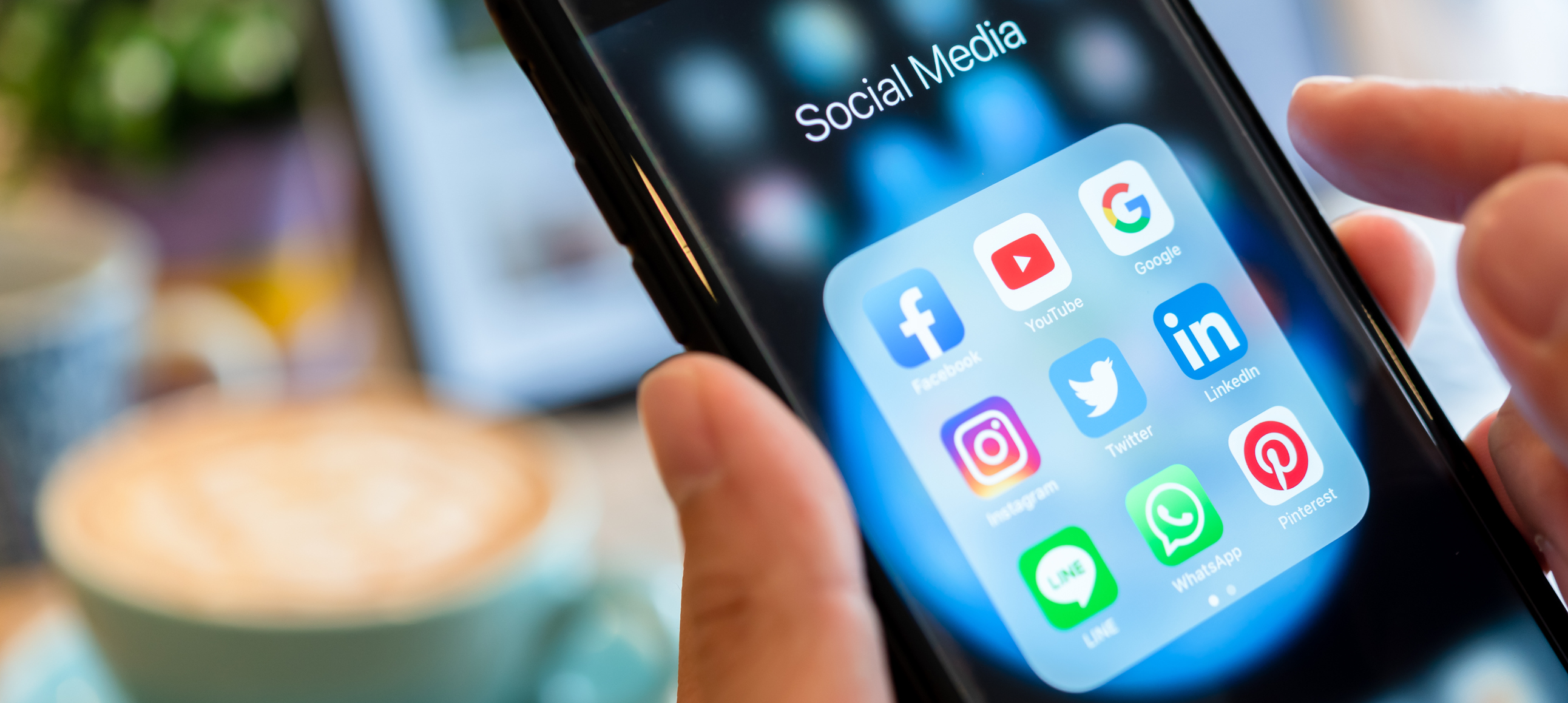 The rise of social media has moved a lot of human interaction online, allowing us to reach each other without having ever met. For Ophthalmology practices, this means referrals are no longer something that come mostly from other ophthalmologists/physicians, as they traditionally have in the past. The truth is the vast majority of Ophthalmology practices are already aware that they need to be using social media and are currently using it. The question is whether or not they are using it properly.
After all, not all social platforms are the same and it's not enough to just send the exact same post to all of your practice's accounts across all social media platforms. You need to know how to tailor content to maximize your exposure on each. In this blog, we will take a look at the main social media platforms and offer best practices for how to market your Ophthalmology practice on each of them.
COME SEE US IN PERSON AT BOOTH #4023 AT AAO, NOVEMBER 13-15, 2021. 
CLICK HERE TO SCHEDULE A VISIT
Facebook
When it comes to social media, you might call Facebook "An oldie but a goodie." Certainly, it has been around the longest (except for maybe MySpace, but that platform has been long abandoned by just about everyone except aspiring musicians/bands). However, it doesn't tend to be used as much by younger patients (millennials and Gen Z, for example). That being said, research shows that 800 million Facebook users choose to put reviews and recommendations on their profiles and that 2 out of 3 Facebook users visit the page of a local business each week. This means that Facebook definitely still needs to be used, especially when it comes to attracting older patients (Baby Boomers and Gen X).
The nice thing about Facebook is that it offers a lot of versatility when it comes to what you can post. You can share just about anything on Facebook—photos, status updates, blogs, videos, you name it. If you haven't done so already, you should create a Facebook business page for your Ophthalmology practice and start sharing. While you are marketing a business, keep in mind that Facebook posts should be friendly and conversational in tone. Using too much formal language or "corporate speak" will not keep people's attention and should be avoided.
LinkedIn
LinkedIn is probably one of the best known but most misused social media platforms. Unlike other social media sites, LinkedIn is meant primarily for professional use and business-to-business (B2B) interaction (though business-to-consumer use is not unheard of on the platform). Sharing should be professional in tone and appropriate to the site. LinkedIn is not really the place for making "friends," so to speak, but it is more about building business relationships.
Like Facebook, LinkedIn offers a lot of versatility when it comes to what you can post. The main difference is that you should restrict your posts to business/professional matters. It is not a place to post opinions or "just for fun" content. For this platform, stick to a formal tone and use professional language. Examples of content you could post to LinkedIn include sharing news from the Ophthalmology industry, a post about new technology your practice is using (and whether or not it was worth your investment), or perhaps a blog post on how you overcame a challenge to your Ophthalmology practice's success. Posts like this will help you attract readers from the Ophthalmology specialty and allow you to build a strong online network.
Twitter
When it comes to Twitter, this is another platform that is often not used properly or effectively by many businesses. Specifically, the biggest mistakes are made when it comes to the length as well as the frequency of content posted. Compared to other platforms, your posts to Twitter should be both shorter and more frequent.
The fact that Twitter posts should be 140 characters or less is fairly common knowledge. However, sometimes businesses attempt to do "multi-part" tweets. While these sorts of tweets are sometimes successful for interesting stories, the chances are that no one is going to read them just to learn about your Ophthalmology practice. Therefore, keep your initial tweet short and the link it to a page with longer content if needed.
Maintaining an effective Twitter account requires more frequent posting. Remember, this is a very large platform that posts 500 million tweets a day. This means it's easy for your practice's tweets to get lost in all the traffic. Posting every now and then just won't be enough to make you stand out. At minimum, your practice should be posting to Twitter at least once a day. For the most effective results, your practice should post a tweet 2-3 times (but not more than 5 times) each day. And last but certainly not least, don't forget to use those hashtags (because those are how people who don't already follow your page are going to find your tweets).
Instagram
This brings us to Instagram. If you aren't using this platform yet, you are missing out on a huge chunk of the online audience and potential marketing opportunities. A lot of practices use the previously mentioned platforms but seem to ignore Instagram. If you are not already using it for your Ophthalmology practice, we highly recommend setting up an account.
As with some of the other platforms mentioned on here, there is a right and wrong way to post on Instagram. First and foremost, it is important to understand that Instagram is a primarily visual experience. People don't go there to read a lot of text. It's more about using photos and video to capture the viewer's attention and then lead them to the link(s) in your page bio (Important note: Live links only work in your page's bio/description on Instagram). Stick to photos of new frames your practice has in stock, for example, or some candid shots of an event at your practice (such as staff wearing Halloween costumes or doing other seasonal activities).
When it comes to frequency, you should not be posting to Instagram as often as you do to a platform like Twitter. On Instagram, posting too often is more likely to just cause people to get used to simply ignoring your content because it starts to feel like spam. The best method is to post 2 to 3 times per week, and no more than once per day. Be sure to put each post on your main Instagram page as well as share it to your page's story (some people prefer to just look at page stories). Also, as with Twitter, don't forget to make good use of those hashtags (however, it is important to note that Instagram limits each post to a max of 30 hashtags).
So… there you have it, folks. While it's important to use social media to market your Ophthalmology practice, it is even more important to do so effectively and appropriately. Using the tip and tricks we've set down in this blog, you should have no problem building a strong online presence for your Ophthalmology practice.
To learn more about how Nextech and MyMedLeads can help your practice simplify lead management and improve patient acquisition, fill out this form and we will contact you!
HERE ARE SOME RELATED ARTICLES YOU MAY FIND INTERESTING