3 MIN READ.
A Guide to Direct Messaging in Healthcare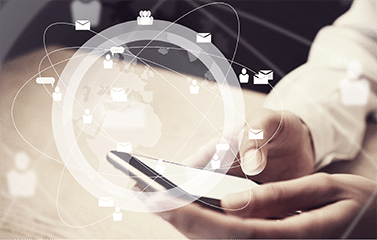 What is Direct Messaging?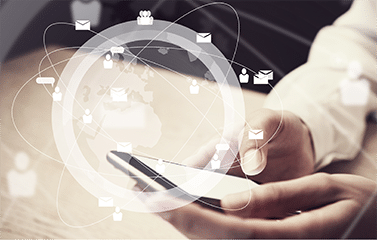 Direct Messaging is an integrated feature of Nextech, offered by our third-party partner Secure Exchange Solutions (SES). Secure Exchange Solutions is part of the Direct Trust Bundle, which is wrapped up in the MACRA requirements for interoperability.
In Stage 2 of Meaningful Use, we saw the introduction of the Health Information Exchange requirement. Modified Stage 2 brought further implementation of the measure, requiring that a patient's summary of care be sent electronically 10% of the time for all transitions of care, however eligible providers (EP's) could be excluded if they transitioned less than 100 patients out of their care in the given reporting period. Moving forward under MACRA, the emphasis is no longer on meeting a specific threshold, but rather, encourages eligible clinicians (EC's) to utilize the functionality for Health Information Exchange as much as possible.

Notice the difference between Meaningful Use with EP's and MACRA with EC's – this is a very small but important change. Under Meaningful Use, MD's and DO's were the only required participants. Under MACRA, CMS expanded the list of required participants to include mid-level providers. The current definition for Eligible Clinician's includes the following:
Doctors of Medicine (MD)

Doctors of Osteopathy (DO)

Doctors of Dental Surgery/Dental Medicine (DMD/DDS)

Doctors of Podiatry

Doctors of Optometry

Chiropractors

Physician Assistants (PA)

Nurse Practitioners (NP)

Clinical Nurse Specialists

Certified Registered Nurse Anesthetists
What does Direct Messaging do for me?
With Direct Messaging, patients have the ability to take the information you've published to the patient portal, such as Clinical Summaries, and transmit that information securely to other providers. This was a requirement under Meaningful Use Stage 2, and remains an objective under MACRA. Success in this measure does not require the patients to use this feature, however the functionality must be made available to the patient in order to remain compliant.
Direct Messaging also meets the requirements for the Health Information Exchange requirement, as mentioned above. In order to do this, you would utilize the Direct Messaging feature within Nextech to "Attach and Send" a direct message, including the Summary of Care, to the provider to whom you are transitioning the patient.
The ultimate goal is to create an environment where patients are empowered to make educated medical decisions with the medical information they've been provided in a timely manner, and have the ability to share that information with co-managing providers. The Direct Messaging feature provides the vehicle for this to be accomplished within Nextech.
Is Direct Messaging Functional with non-secure email accounts?
Direct Messaging is only functional with other secure email accounts. You cannot send a Direct Message to a non-secure email account, such as Gmail or Yahoo. In order to obtain the secure email address from the provider to whom you want to send a Direct Message, you will need to contact them. See below for a list of trusted EHRs, HIEs and HISPs.
Clients can send to any of these HIEs/Communities:
Alabama
California


Colorado - Quality Health Network (QHN)




Delaware- DHIN




Illinois




Maryland - CRISP




New Jersey




New York - HIXNY

Ohio


Oregon - Care Accord
Pennsylvania - PA eHealth Authority


Tennessee




Texas (multiple)




Utah - UHIN




Washington




Washington DC




West Virginia
Clients can send to any of these HISPs:
Direct HISP-HISP




Allscripts




Athenahealth




Cerner




Covisint




DataMotion




eCW




EMR Direct




EPIC




Forward Advantage




GE Centricity / Kryptiq




Harris DSM




Iatric Systmes




ICA




Infomedtrix




Inpriva




MaxMD




McKesson

MedAllies
Medicity
Meditech - SMTP/XDRMicrosoft Healthvault
Mirth
MRO
NeoMED
NextGen/Mirth
NoMoreClipboard
Origins
Orion DSM (DC, MA, MD)
Practice Partners
PRC Medical
Radnet Management
RIQI DocEHRtalk
Surescripts
ZaneNet
Clients can send to other providers using these SES integrated products:
Acumen




Allmeds




Bogardus / Oncochart




Crosslink




Curaspan




Docutap




Genix Technology




gMed




Healthcare Management Systems MEDHOST




Iatric




Infian




Intuit Health / now MEDFUSION




iPatientCare

MDOL




MedComSoft




NetHealth Systems




NetSmart




Nextech




Oncochart




PRC Medical




Radnet Management RADAR




RevolutionEHR




Sandlot




Summit Healthcare Solutions




VisionWeb




VitalHealth




Viteria/Sage

Clients can send to providers who are members of these Trust Bundles:
ABBI Blue Button Trust - Patient
ABBI Blue Button Trust - Provider
DirectTrust Anchor Bundle
NATE
PA eHealth Authority
RIQI