3 MIN READ.
So You're Charting 4x Faster—Now What?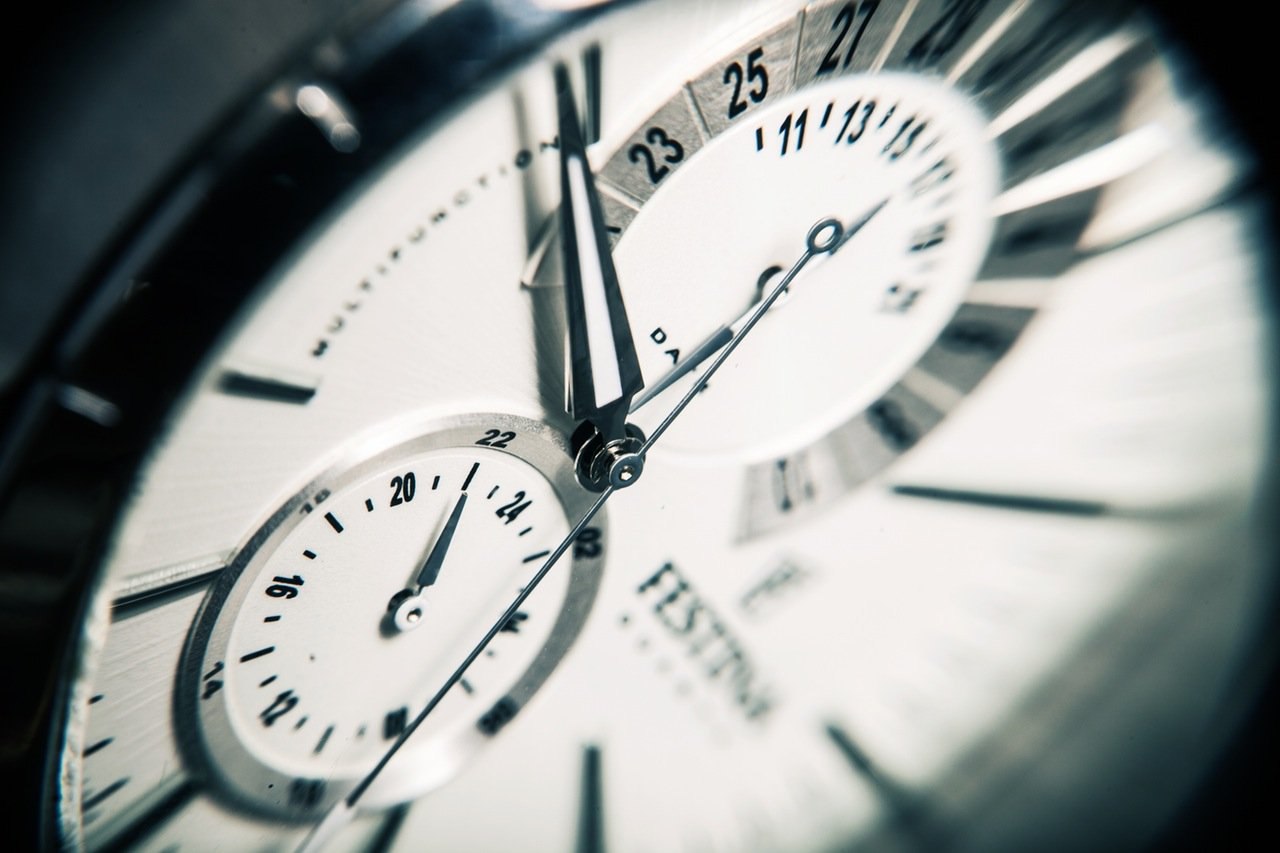 What Ophthalmologists Would do with More Time (Hint: It's not paperwork)
Written by Todd Wahlberg & Jesse J. Jung, MD
You'll find that there are many options of how to spend your newfound time when you document faster than you ever have before. Here, we'll explore some suggestions from East Bay Retina Consultants' Dr. Jesse Jung, an Vitreoretinal specialist who has already streamlined his clinical documentation processes with IntelleChartPRO.
1. Spend More Time with Family
For many of us, family is a top priority, and Dr. Jung is no exception. "My family is the most important aspect of my life," says Dr. Jung. "If I could spend more time with them without sacrificing productivity, that would be ideal."
From leaving the office on time to make a sporting event, to getting far enough ahead at work to take a stress-free vacation, it all starts with efficiency at the practice. And that's not just efficiency in documentation—it's efficiency for every patient at every point during the visit and afterward. Having a full-practice solution like IntelleChartPRO allows Ophthalmologists to reach that level of efficiency. It streamlines everything from charting to coding to compliance.
"I believe most of my colleagues would agree with me that they would like to spend more time with their family," concludes Jung. It's not surprising that this is a common theme, either, as the benefits of making time for family bonding are overwhelming.
2. Invest Time in Clinical Research
The clinical world is ever-evolving with advances in medicine, procedures and technology. While clinical experience is invaluable, it is important and beneficial for clinicians to balance their experience-based knowledge with evidence-based knowledge. Physicians who invest time in clinical research support the evidence-based aspect of their field while keeping abreast of the latest medical trends.
"Clinical research is something I am very interested in, including using imaging and technology to make our care more efficient and effective," states Dr. Jung. An article published by Advances in Medical Education and Practice explores the benefits of physician (and patient) participation in clinical research, as well as why many physicians shy away from it. The article cites multiple investigations that name "lack of time" as a major barrier to physician participation in clinical research.
In addition to enhancing practice reputation and advancing clinicians' knowledge, an AHA Scientific Statement published by Circulation notes that participating in clinical research provides the intangible benefit of knowing that the research conducted "may have an impact on how the profession cares for patients."
3. Give Back to the Community
Giving back to the community is a great way to spend time gained by increasing productivity and efficiency at work. Doctors can offer their time and talents through non-profit organizations both at home and abroad to serve those in need, or they can share their passion with the future of their field by educating students from youth to medical residents. When serving outside of the practice however, medical professionals should be aware of any risks and, while uncommon, ensure that they are covered for any liability.
Many physicians choose to spend their time giving back to the future of their chosen specialty. "I enjoy spending time with the University of California San Francisco residents as a volunteer faculty member," says Dr. Jung. "Teaching the next generation of ophthalmologists and retina specialists is important not only to inspire them, but also to learn from them as a mentor."
While the unique educational exchanges and mentorships that occur between students and faculty are priceless, some universities offer additional benefits to teachers. Many schools extend faculty benefits and resources—such as faculty development programs and access to department- and college-wide events—to their volunteer faculty members.
Other Ideas
Dr. Jung notes "Each individual may have other priorities including seeing more patients, earning more income, research, clinical trials, consulting etc.," but he believes that most of his friends and colleagues are incorporating some aspects of these interests into their practice already.
If they're not optimizing the time they spend in the office, he says: "They may have to do longer hours to accomplish [their priorities] or work on their own personal time outside the clinic."
What to Do Right Now
If you're not already charting at optimal speed, consider investing in the #1 Ophthalmology EMR (designed by a practicing Ophthalmologist). You'll achieve maximum efficiency and get more time back in your day—to do the things you'd really like to do.
Schedule a demo to get started today.