3 MIN READ.
Telemedicine Causing Controversy in Some U.S. States
Virtual health care - or telemedicine - seems to be a natural step in the expansion of the Healthcare IT industry. The growth of technology in medicine has evolved into a greater interest in healthcare by text, phone or even video.
With a growth rate between 18-30 percent per year, telehealth is expected to be much more common resource for providers and patients over the next few years as the benefits extend to both parties.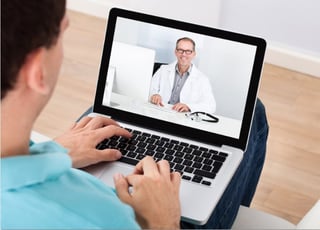 High patient satisfaction rates among patients
Greater convenience for both doctors and patients
Provides flexibility for doctors and ability to expand patient base
Saves patient money and time
RELATED: Study: Telemedicine improves patient engagement, convenience
Despite these benefits, however, there debates within certain states right now over telemedicine - and determining if or how this newest trend should be restricted.
In Texas, controversy reigns amidst a back-and-forth battle over telemedicine. Last year, the Texas Medical Board, which licenses doctors in the state, barred physicians from making diagnoses or prescribing drugs via telephone or the Internet for any patient they do not have a previously existing, in-person relationship.
Consequently, the Texas Medical board was sued from Teladoc, a Dallas-based telehealth company. That lawsuit is still active today. However, there may be hope in the near future for telemedicine advocates in Texas. According to the Texas Tribune, a closed-door meeting took place between healthcare and business groups on June 7 in hopes of forging a compromise in regard to telemedicine restrictions in the state.
In other states like Arizona, however, telemedicine is quickly growing. Back in May, Arizona Governor Doug Duecy signed into law a bill requiring private health plans to pay for telemedicine services across the entire state. Until that point, the only requirement was to pay for telemedicine services received in rural areas of the state.
Another state - Arkansas - is currently discussing its restrictions on telemedicine and whether they need to be change, according to Politico.
The Arkansas State Medical Board will gather in Little Rock to discuss proposed rules allowing doctors to see patients via telemedicine without an initial in-person visit. The state still has that in-person requirement, which makes it the only one in which companies like Teladoc don't operate. Gov. Asa Hutchinson weighed in on the subject in April, backing a more tech-friendly approach.

Currently, states vary in regard to private and commercial insurance coverage of telemedicine services compared to in-person services.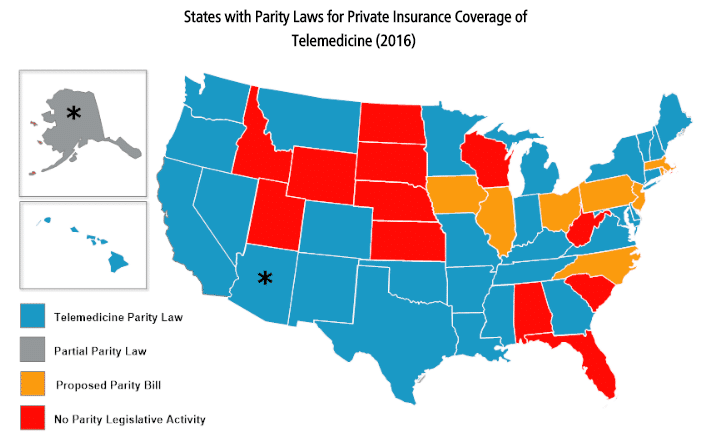 As Health IT continues to evolve, it's evident that telemedicine will be at the forefront of that growth. How states respond to that trend, however, is not nearly as clear.
What is your opinion on telemedicine? Let us know your thoughts in the comment section below!