3 MIN READ.
Using Technology to Manage Relationships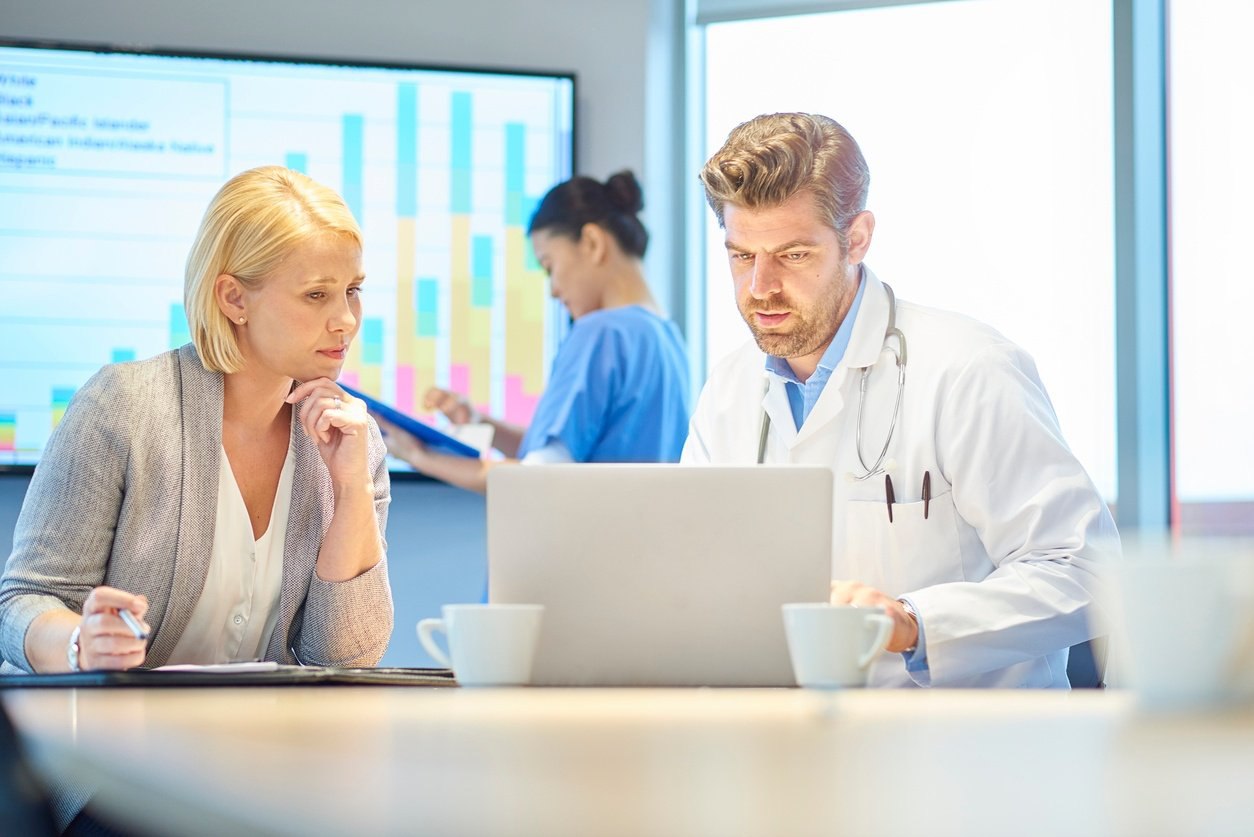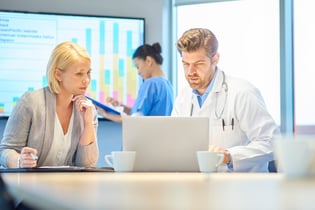 Building relationships are key to specialty practice marketing. Communicating to a target audience that the practice values them and wants to meet their needs helps cultivate strong affiliations with patients as well as other physicians who may refer patients to the organization. Establishing and reinforcing these connections can draw individuals into the practice, preserve loyalty and increase the likelihood for positive long-term performance.
One effective method for encouraging rapport with both these audiences is to leverage data to better understand the audience and customize outreach efforts. This is where marketing software plays a crucial role. The technology allows a practice to parse data about patients and referring physicians and take action based on the information.
Fostering referral relationships
As discussed in a previous blog, a practice can strengthen connections with referring physicians by pulling data that reveals which doctors are referring the most patients and what the volume of those referrals are. Using this information, marketing staff can reach out via phone, email or letter to make sure the physician has all the information needed to continue referring patients. Depending on the response, a practice may want to drop off referral cards or other collateral that can answer physician and patient questions about the practice and provide insight about specific procedures.
Nurturing patient relationships
Marketing software can also help an organization manage patient connections. Here are three strategies that are especially beneficial:
Target promotions. By running reports that show which patients have received what procedures, practices can more intentionally focus promotional materials. For instance, if a person has received Botox in the past but has not visited the practice in the previous six months, he or she may be ready for another session. Sending a promotional piece or making a phone call to offer a discount on Botox treatments could prompt the individual to make an appointment. When pulling data from all individuals that meet these criteria, they can make the most out of a marketing campaign.
Send reminders. Practices can also send reminders to patients to make follow-up appointments or schedule annual or bi-annual wellness visits. In some cases, a practice can automatically schedule appointments and send patients a note indicating that a slot is being held for them. Not only does this serve as a reminder, but it makes things more convenient for patients because they don't have to call to make the appointment.
Communicate well wishes. A provider may want to reach out to patients on their birthdays or other special events. This communicates that the practice cares for the individual and his or her well-being. Depending on the situation, the organization may want to offer a discount or merely communicate best wishes to keep the practice top of mind.
Data is key
Ultimately, to effectively foster patient and referring physician relationships, a specialty practice needs reliable and accessible data on which to base communications and interactions. Leveraging a marketing solution can provide valuable insights and allow an organization to build rapport with those who directly impact its overall performance.