3 MIN READ.
Aesthetics Trends to Track in 2024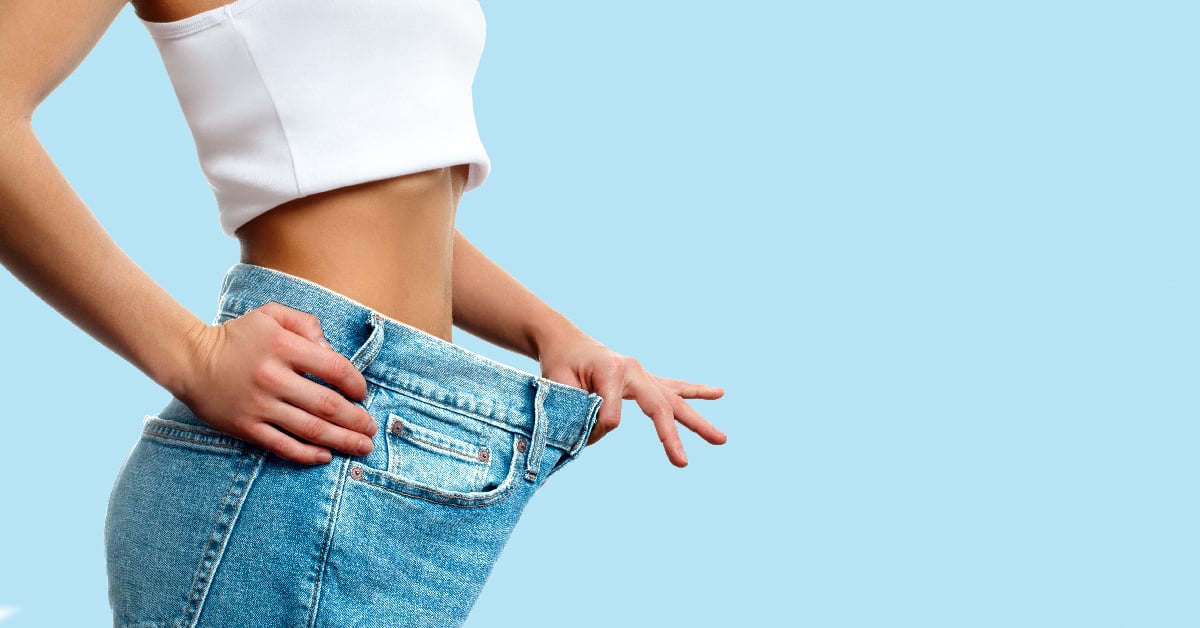 One day, everyone is in your office for butt implants. The next, lip fillers are all the rage. Aesthetics trends change so quickly, it can be hard to keep up. And as a busy healthcare provider or office manager, you don't have the time to discover #trending procedures on TikTok.
Fortunately, our specialty healthcare experts have researched 2024 aesthetics trends, so you don't have to. From medical weight-loss clinics to IV therapy, these are the aesthetics trends to track in 2024.
2024 Trends in Medical Aesthetics Include:
The Boom in Medical Weight-Loss Clinics

The Rise of IV Therapy

Combining Aesthetics and Wellness

A Rise in the Role of Technology

Utilizing Marketing & Social Media Strategies
The Boom in Medical Weight-Loss Clinics
Over 41% of Americans are obese, according to data from the Centers for Disease Control and Prevention. For many, traditional diets lack accountability and fizzle out when results aren't instant. In response, more people are turning to surgical procedures for quick results and nonsurgical interventions, such as a medical weight-loss program, for accountability.
As an aesthetics provider, you already offer weight-loss treatments such as liposuction and tummy tucks. These procedures are life-changing, but their impact can be short-lived if patients continue to make unhealthy choices after surgery. Fortunately, there's an opportunity to increase these procedures' impact and boost your practice's bottom line in 2024: create a medical weight-loss clinic or partner with an existing one.
In a medical weight-loss clinic, qualified healthcare providers can suggest lifestyle changes to keep the weight off after a surgical intervention. One study found that over a five-year period, medical weight-loss clinics reduced patient obesity by 5.8%. Through this addition or partnership, you provide the space and accountability for patients to maintain their new healthy weight.
The Rise of IV Therapy
Kim Kardashian, Simon Cowell, and Rihanna were some of the first to publicly discuss the benefits of IV therapy — but they're not the last, and it's not just talked about among celebrities. For many patients, IV therapy helps with hangovers, provides glowing skin, and can be used as an anti-aging solution. Because of these perceived benefits, more people are turning to intravenous therapy.
Plus, many of those people are already in your office! Most aesthetics patients care about their physical appearance and skin health, making them a perfect-fit for IV therapy. Given that your patients are an eager audience, IV therapy can be an easy revenue stream to add.
IV therapy is also a recurring treatment, letting you engage with patients on a consistent basis. Regular office visits equal consistent income and opportunities to offer other procedures patients express interest in.
Combining Aesthetics and Wellness
Aesthetics provide a quick solution, but many of your patients aren't only interested in a fast fix. They want to build a lifestyle that maintains the changes from aesthetic procedures. When you also provide long-lasting wellness solutions, you can satisfy this want and transform patients' lives.
One way to do this is to expand your practice's offerings to encompass a more holistic approach. This could include adding a med spa to your practice or offering non-surgical treatments for acne, weight loss, and other aesthetics issues.
Once you've added new wellness offerings, you can create a marketing campaign to promote combined services. With a combined aesthetic and wellness solution, patients experience twice the impact — and spend more time at your practice.
Let's say you offer facelifts. To maintain that youthful glow, you could combine a facelift with an anti-aging IV treatment. When a patient schedules a facelift, your EHR could send them an email about the benefits of anti-aging IV therapy, with a discount code if they want to add that treatment to their upcoming appointment. Combined treatments mean more business for your practice and better results for patients.
Technology's Role in Aesthetics
Now, let's say you're ready to add one or more of these 2024 aesthetics trends into your office. However, updating your current EHR and PM system takes over 10 hours per offering — and that's not sustainable if you want to keep up with every aesthetic trend in 2024 and beyond.
Instead, your tech stack needs to support new offerings, not make more administrative work for your team. The right technologies, such as an integrated telehealth system and a plastic surgery EHR, enable you to add new services with ease. Then you can easily up the convenience factor for your patients with features such as online scheduling, pre-treatment access to consent review, and electronic consent review post-treatment, which reduces your practice's costs and paper footprint.
Virtual visits are another way technology has increased convenience for patients and practices. Over 78% of patients enjoy telehealth appointments and would prefer more virtual appointments in the future. However, the telehealth experience with your office can determine if they want to book more appointments or if they leave frustrated about a bad connection.
While you can do telehealth appointments via a standalone tool like Zoom, you most likely will run into connectivity problems, difficulty doing administrative work after, and possible compliance issues.
Instead, invest in an integrated telehealth technology that connects directly to patient files, is MIPS compliant, and provides a patient app for follow-up questions and an overall smooth telehealth experience.
But telehealth isn't the only way to modernize your practice. The right plastic surgery EHR can improve the patient experience and make your office more productive. It improves the patient experience and cuts back on administrative tasks, freeing up time to integrate new aesthetics trends into your office and better serve patients.
Marketing & Social Media Strategies
Like technology and treatment preferences, the best way to engage with patients has evolved too. Patients prefer tailored marketing efforts for exactly what they want, whether it's a new weight-loss offering or IV therapy. When you use customized and automated marketing systems, you can get the right message to the right patients. For example, nurturing prospects with drip campaigns customized to the treatment or procedure of interest.
Along with utilizing automation, you should also consider how your marketing efforts build a community around your practice. Social media, content marketing, and partnerships with local influencers and wellness partners can introduce new people to the aesthetics trends you offer — and get them into your office.
Aesthetics Trends in 2024 and Beyond
While it's important to stay on top of aesthetics trends, it's even more important to have a system in place to offer these procedures quickly. When your practice has the technology and marketing strategies to pivot and advertise new procedures quickly, your practice can be the trendsetter, not the trend-follower.
As you plan your 2024 offerings, don't forget to audit your current system. Is your tech stack proactive and ready to adapt? Or could you update your technology and marketing strategies? No matter the answer, there's time before 2024 to build out a system that allows you to be a leader in the evolving aesthetics industry.
Software Built for What's Next
Get a demo of Nextech's EHR and practice management solution, designed for specialty providers who want to stay on top of the latest innovations.
HERE ARE SOME RELATED ARTICLES YOU MAY FIND INTERESTING