3 MIN READ.
How ImageLift™ Generated Revenue During a Pandemic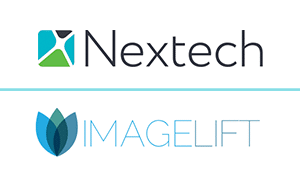 The COVID-19 pandemic has been an eye-opener when it comes to healthcare technology. One of the most extreme surges as a result of the pandemic has of course been in telehealth usage. However, there is another technology that has also proven to be even more beneficial to specialty practices than previously realized—Cloud-based solutions. When lockdowns and non-emergent care suspensions began, many practices suddenly found themselves unable to operate because they were still using server-based EHR and Practice Management solutions that required them to be in the office. Meanwhile, practices with cloud solutions were able to shift to remote operations with relative ease.
Just ask Dr. Rich Castellano at ImageLift™, a Florida-based aesthetics practice with offices in both The Villages and Tampa. Like many specialty practices, Dr. Castellano and his team were forced to close the doors to ImageLift™ in response to the COVID-19 pandemic. While the practice itself may have been closed, they were still able to remain productive with the mobility, remote access and communication capabilities provided by their cloud-based Nextech solution.
---
"Using Nextech's cloud solution, our entire team was able to operate remotely during COVID-19, maintaining access to all office functions." said Dr. Castellano.
---
"During the six weeks our office was closed, we made thousands of outbound phone calls," he continued. "Nextech allowed us to document and track our outbound touches so we could avoid making duplicate calls while reaching out to those patients that were most responsive—Top 500 spenders, surgical and filler patients in the past 1-3 years, consultations that never bought, etc."
The ability to maintain remote connectivity even while their doors were closed made it possible for the ImageLift™ team to continue generating revenue at a time when many practices were unable to do so as well as to keep revenue coming in upon reopening. "This allowed us to bring in over $179,000 in revenue during 6 weeks of COVID-19 closure and hit the ground running when we opened, bringing in over $384K in revenue in May of 2020," said Dr. Castellano.
This experience convinced Dr. Castellano that it was time for his practice to move completely to operating in the cloud, so he is now in the process of integrating Nextech's EHR into his existing Nextech Practice Management solution.
"We are in the process of converting our paper charting system to Nextech's cloud EHR solution which integrates with the Practice Management seamlessly, allowing both our offices and our remote staff to all access patient data from anywhere securely," said Dr. Castellano
As Dr. Castellano and the ImageLift™ team continue to expand and adapt to the uncertain future of healthcare, Nextech will be there to serve their short- and long-term needs for cloud-based EHR, Practice Management, Telehealth and beyond.
To learn more about how Nextech can help your specialty practice implement a cloud-based EHR and Practice Management solution while creating a long-term strategy for overall success, fill out this form and a member of our team will contact you.
To see the full case study, click here.